Jason Momoa Shares New Poster for 'Aquaman'
It's almost time for James Wan's Aquaman to swim into theaters, and there isn't a day that goes by without a new piece of footage, trailer, or poster shows up.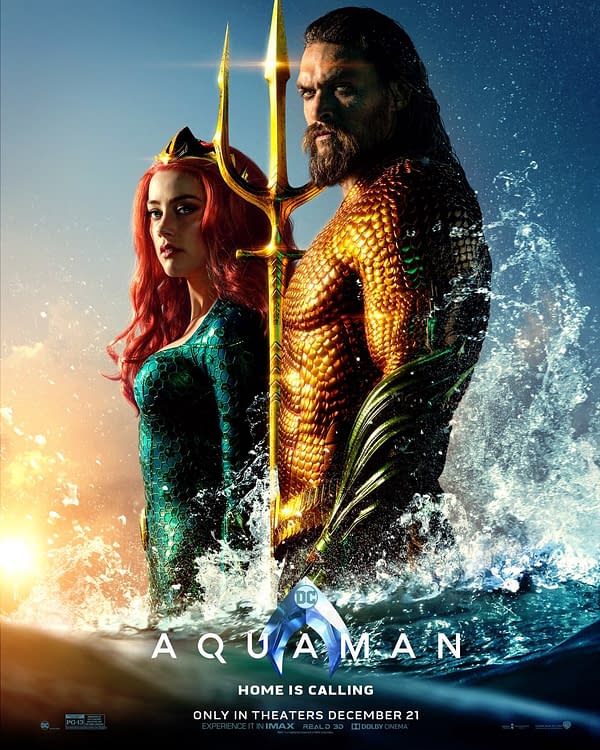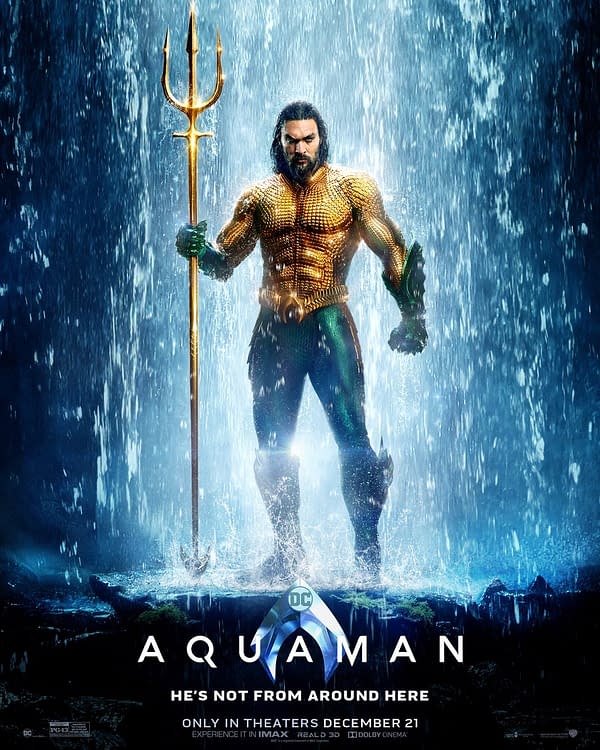 The most recent one happens to come from Arthur Curry himself, Jason Momoa, who shared this new poster on this Instagram account.
Obviously the poster features Mera, played by Amber Heard, (who Momoa calls "movie boo") standing along side Aquaman, looking pretty badass.
Aquaman is set to hit theaters on December 21st 2018.