JJ Abrams Comments on Returning to 'Star Wars' and Completing the Saga
We could be mere days away from learning a bit more about Star Wars: Episode IX, which will not only mark JJ Abrams' return to the galaxy far, far way but the end of the Skywalker saga (as we know it).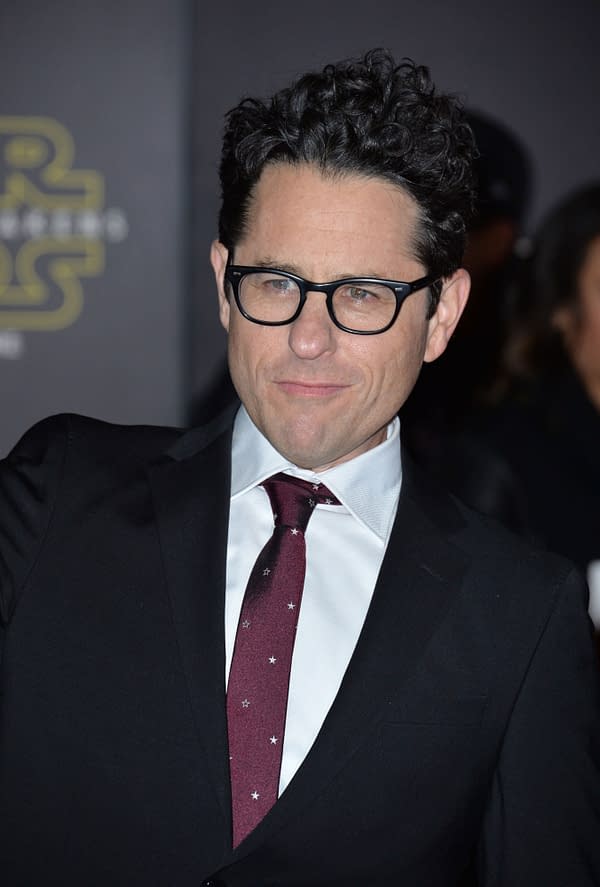 Abrams of course directed Star Wars: The Force Awakens, and stepped in to take over Episode IX directing duties following the removal of Colin Trevorrow, something that happened previously in the universe with Ron Howard stepping in to finish Solo: A Star Wars Story after Chris Miller and Phil Lord were fired.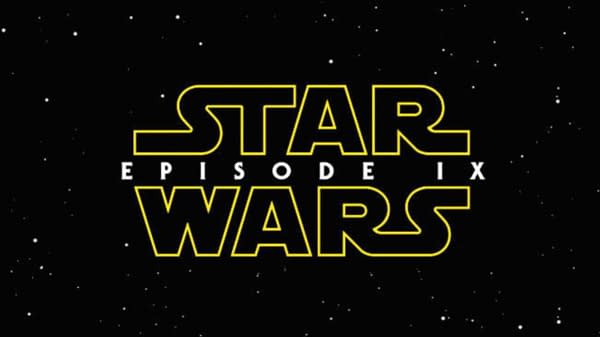 Perhaps one of the big questions is how JJ's vision of the story will continue post Rian Johnson's Star Wars: The Last Jedi, which subsequently divided the fandom unlike anything before it. More on that in a bit.
Abrams recently spoke FastCompany in an interview covering several aspects of the return to the Cosmic Conflict world, including how his book-ending the trilogy came about:
"It's great [returning for Episode IX] for me—especially, and I said this at the meeting, just to see all these faces. Some people were here just when I was leaving, they just got here, and then a ton of people have shown up since I've been away. So to come back to this home, business home, professional home, and have a fairly high percentage of the people be brand new faces, it's a surreal thing. Of course. I've known about it intellectually. I was prepared for it.

But you show up, and all of a sudden there are these like flesh and blood people with life experiences and points of view and like, I'll hear things before so I'll kind of know a little bit about everyone, and then they're all the interns, too. And then to get to see them in person and feel like, wow, this is really . . . Katie (McGrath, Abrams's wife and co-CEO of Bad Robot) and all the department heads and Brian (Weinstein, Bad Robot's president and COO), they've done such a good job bolstering the team, and it's great to come back. I mean, obviously, the simple answer is, I'm just happy to see my family again. It's been so long.
He touched on stepping in for Trevorrow:
I wasn't supposed to be there. I wasn't the guy, ya' know? I was working on some other things, and I had something else that I was assuming would be the next project, if we'd be so lucky. And then Kathy Kennedy called and said, "Would you really, seriously, consider coming aboard?" And once that started, it all happened pretty quickly. The whole thing was a crazy leap of faith. And there was an actual moment when I nearly said, "No, I'm not going to do this." I was trepidatious to begin with, getting involved, because I love Star Wars so much and felt like it was . . . . It was almost, on a personal level, a dangerous thing to get too close to something that you care that much about. And yet, with Force Awakens, I feel like we managed to introduce these new characters—for some people, new actors—and continue a story in a way that I thought had heart and humanity and humor and surprise. Though of course I'm aware that there are critics of that movie, it felt to me like we dodged a bullet. Like we got in there, we got to do something. And I left loving Star Wars as much as I did when I got there. Like, somehow, it was on a personal, selfish level something I was really happy to have done. Not just excited about doing but happy to have done. And to ask to have that happen again, I felt a little bit like I was playing with fire. Like, why go back? We managed to make it work. What the hell am I thinking? And there was a moment when I literally said, "No," and Katie said, "You should do this." And my first thought was, has she met someone? And then I thought, she's usually right about stuff. And when she said it, I think that she felt like it was an opportunity to bring to a close this story that we had begun and had continued, of course. And I could see that even though the last thing on my mind was going away and jumping back into that, especially with the time constraints that we were faced with . . .
The Episode IX Star Wars Celebration Chicago panel will take place on Friday April 12th at 11am (CMT). It'll be streamed via StarWars.com, and we'll have coverage for you from on the ground at the event.
JJ Abrams directs Star Wars: Episode IX from a script by Abrams and Chris Terio. It'll star Daisy Ridley, Adam Driver, John Boyega, Oscar Isaac, Kelly Marie Tran, Mark Hamill, Billy Dee Williams, Keri Russell, Richard E. Grant, Naomi Ackie, Lupita Nyong'o, Domhnall Gleeson, Joonas Suotamo, and the late Carrie Fisher.
It'll hit theaters on December 20th, 2019.