"Jojo Rabbit" Isn't A Problem For Disney
Shortly before the world premiere of Jojo Rabbit took place in Toronto, it was reported that Disney executives were worried about the film.
It turns out that there was nothing here to worry about according to The Hollywood Reporter. The comments from Fox Searchlight co-chairs Stephan Gilula and Nancy Utley came during a panel celebrating the indie arm on Friday. The film had been a "big test" after the studio was acquired by Disney. This is understandable given Disney's image.
"When we first screened it for Bob Iger and Alan Horn, I didn't know what they were going to say about our Nazi satire," said Utley. "But they really appreciated it and its message, and what it's trying to do."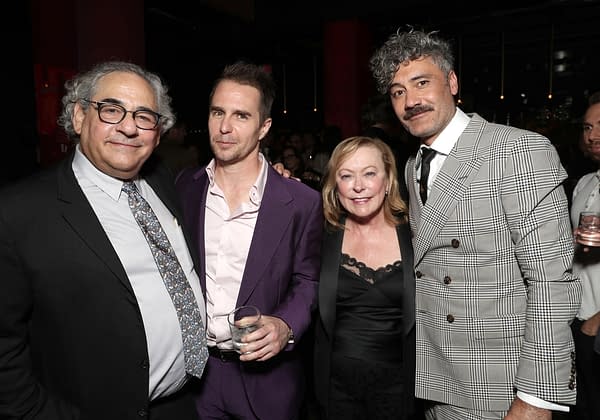 Again, the film shouldn't be a big concern in terms of content. Stephan Gilula reminded the audience that Disney owned Miramax. The indie arm used to be the home for Quentin Tarantino's films. Those films aren't exactly the squeaky clean films that one would expect from Disney.
"Disney owned Miramax, and released all kinds of movies," he said. "And back in December 2017, when Bob Iger first announced the [Fox] deal, we had just released Three Billboards Outside Ebbing, Missouri, and The Shape of Water. Those are not Disney films."
In addition to the film, the duo spoke about what the Disney acquisition means for Fox Searchlight Pictures. The studio has started both television and short form divisions. Meanwhile, their film library will move from HBO to Hulu when their current deal expires in 2022. Meanwhile, Utley said that they would get into streaming by making films for the Hulu service. Other than this, it's statius quo for Fox Searchlight.
When Taika Waititi set out to adapt Chasing Skies by Christine Leunens, he expanded on the satire. One addition was an imaginary Hitler character that plays for laughs. When Fox Searchlight signed onto release Jojo Rabbit, they requested that Taika play the character himself–a role that the actor-writer-director "felt weird about."
Fox Searchlight opens Jojo Rabbit in theaters on October 18, 2019.