Countless directors have pitched some of our favorite stories for adaptations and we'll never know anything about them. Sometimes, we get a peak of those pitches though and this time it's for Justice League Dark. Justice League Dark is one of those DC movies that has been floating around for years but director Joseph Kahn took to twitter to share some concept designs from Justin Fields, Executive Creative Director and Founder of Ironklad Studios, and some of them even have some wishful casting when it comes to the more humanoid characters. Fields, also reveals a bit about the 2015 pitch.
in 2015 Ironklad Studios was involved in a pitch with Director Joesph Kahn on his pitch for Dark Universe with a script by Guillermo Del Toro. The project was eventually scrapped, and later turned into an animated feature with a completely different script.
First we have a look at Constantine as played by the fantastic Dan Stevens.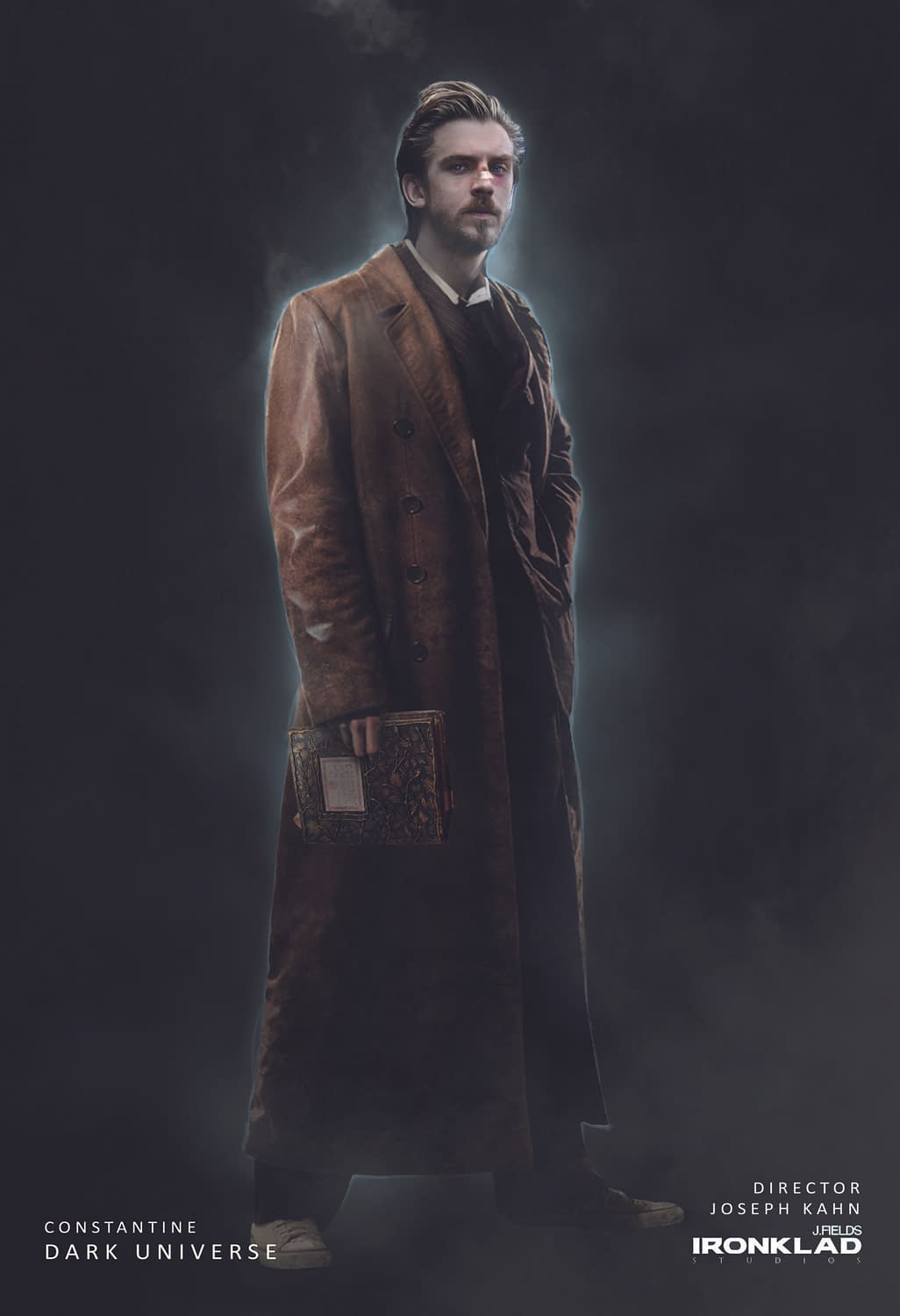 Constantine is a character that Hollywood has been trying to bring to life for years. We got a ironic classic movie starring Keanu Reeves and a television show from NBC starring Matt Ryan that was canceled just as it was finding its feet. Constantine is a guest star in the Arrowverse now, still played by Ryan, but Stevens is interesting casting. He probably could pull the role off.
Next we have a look at Deadman. Deadman has been confirmed to be part of that del Toro script and the look is pretty comic accurate. It's unclear if this character would have been brought to life using make-up or CGI.
Next we have a look at Jason Blood/Etrigan the Demon brought to life by Chiwetel Ejiofor. Niow this is some badass casting potential right here. Ejiofor is part of the Marvel Cinematic Universe now but two years ago he one of the big names being floated around Hollywood after 12 Years a Slave. Ejiofor would be awesome in this role.
Now it's time for Swamp Thing. Kahn also took to twitter to share some test animation for Swamp Thing. This is another character Hollywood has been itching to bring to life in the modern age.
https://twitter.com/JosephKahn/status/942180827013660672
Next we have a look at Floronic Man. A character that del Toro confirmed back in 2013 but not mentioned again when the movie almost got off of the ground in mid 2016. The design is kind of cool as he looks a bit like the evil goth version of Groot.
Finally, we have a very different look for Zatanna as brought to life by Natalie Dormer. On twitter Kahn confirmed that Zatanna would have worn her classic top hat despite it not matching the rest of her high school goth outfit. It's not so much a bad look at it is kind of a boring one. Zatanna has a cool look and one that would translate on screen with a little work. This one look like what they would have put Zatanna in if the movie got made in the late 90's or early 2000's. Great casting though.
So that's the Justice League Dark movie that will never be. Some of those designs are pretty good and Kahn had some interesting ideas as far as casting goes. Right now the movie is once again stuck in development hell after losing another director. The fate of the DCEU is up in the air right now so who knows if this movie will ever happen.
Enjoyed this article? Share it!