Jungle Cruise First Look at D23 with Dwayne Johnson and Emily Blunt
As adaptations of theme park rides go, there is a definite hit-or-miss aspect to them. But any doubts you may have had about next summer's Jungle Cruise based on the beloved (by me) ride should be allayed after an over-the-top presentation at D23.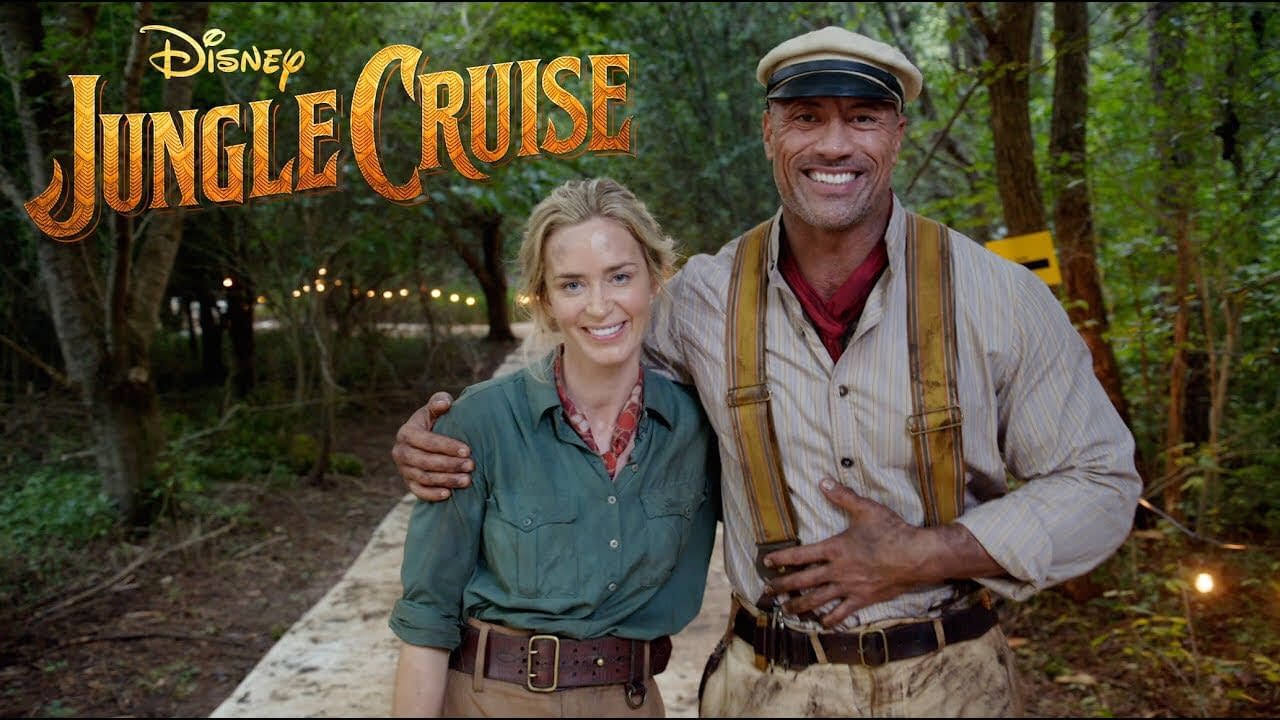 Dwayne "The Rock" Johnson entered via a mini jungle cruise boat and proceeded to high five audience members and hype up the movie. He introduced the film and then showed a trailer which was, largely, all about him. He's the action hero, hired to take some people upriver to find a mystical healing tree.
And then just as Johnson made a joke about how he made a movie about heroic men kicking ass and saving the girl, then Emily Blunt shows up (not in a boat, but a classic car) to say "Yeah no I'm not here for this sexist shit." [didn't say that literally]
Blunt then shows another cut of the trailer, this one focusing more on her character– a preeminent scientist and just as capable– and with her name first in the credits. The one-upsmanship continued as they continued to poke at one another.
"I was a demi-god Maui."
"Oh you were an animated demi god? I was literally Mary Poppins."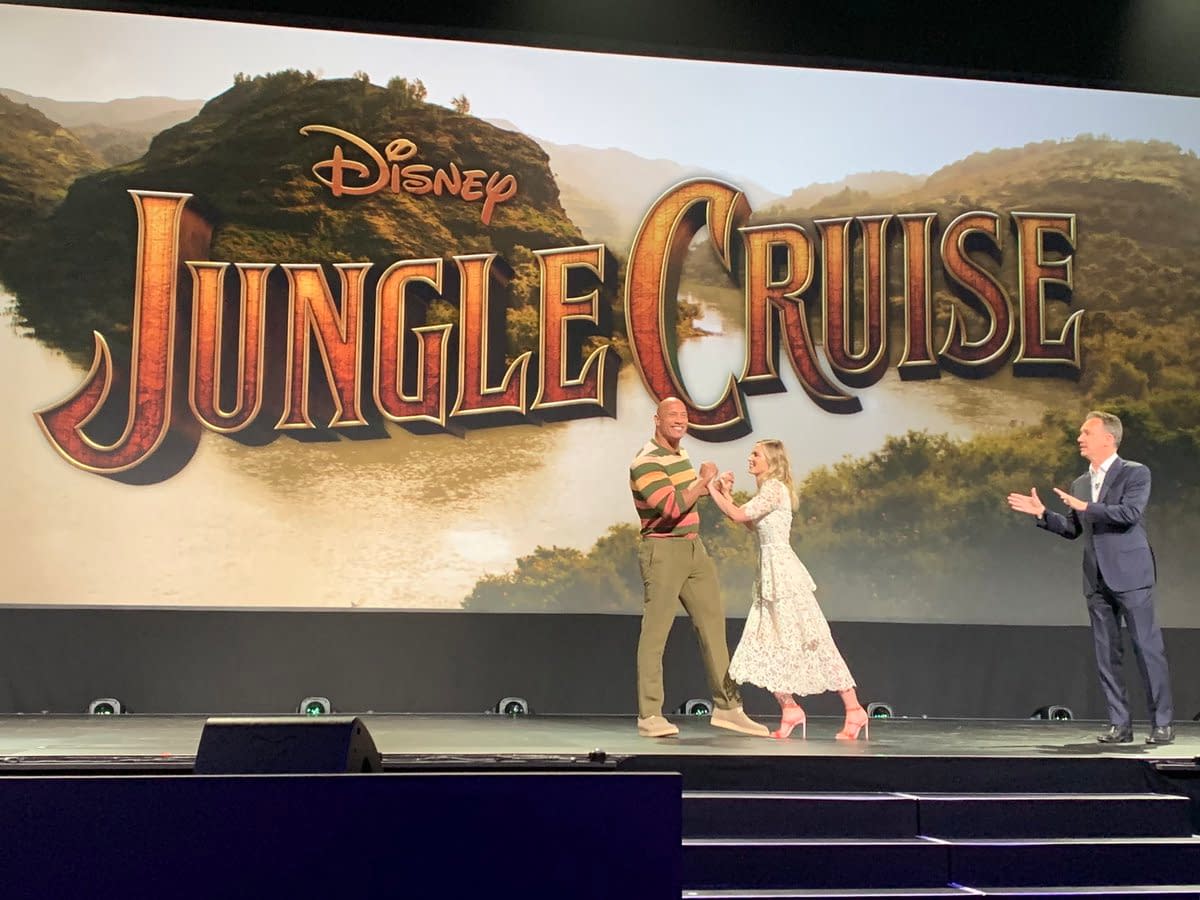 The vibe here is very much The African Queen, Romancing the Stone, Indiana Jones, and a little bit of Jumanji, but this is also pure Disney. They brought up that Jungle Cruise was an original Disneyland attraction, and that the first cruise skipper was Walt himself. Tied to that legacy, and embracing some of the sillier elements of the source material, the trailer even made a reference to "the backside of water!!" a joke which all Jungle Cruise aficionados will appreciate.
Blunt and Johnson make a great Kathleen Turner and Michael Douglas/ Katherine Hepburn and Humphrey Bogart revamp. Their chemistry is infectious, and if this is what they're making the movie around, I'm all for it. And especially if it's going to poke at overzealous masculinity, that's going to be even more fun.
Disney's Jungle Cruise will take a ride up the river on July 24, 2020. For more on Jungle Cruise and everything else announced during the Disney films panel at D23 this morning, check out our liveblog.