Posted in: Disney, Disney+, Movies, TV | Tagged: disney, film, indiana jones, Indiana Jones and the Dial of Destiny
---
Kathleen Kennedy on the Future of the Indiana Jones Franchise
Lucasfilm boss Kathleen Kennedy is responding to conversations about how the Indiana Jones franchise can move forward without Harrison Ford.
---
Indiana Jones and the Dial of Destiny is slated to hit theaters at the end of June, and as of now, the film isn't exactly the most popular of the franchise. But considering that the next installment is slated to be the last appearance of Harrison Ford, there's a nice silver lining in knowing that the actor is satisfied with his conclusion – regardless of where things go next.
So if Ford is done, is it truly the end for the Indiana Jones franchise? According to Lucasfilm executives, there are still a few avenues worth exploring.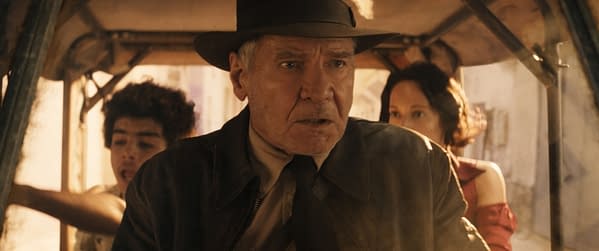 Can Indiana Jones Move Forward Without Harrison Ford?
Lucasfilm's Kathleen Kennedy recently appeared on Dagobah Dispatch: An EW Star Wars Podcast, where she discussed the possibilities of continuing Indiana Jones after the departure of Ford. Kennedy explains, "It's Harrison's last entry. That's how we look at the Indy franchise. I mean, truthfully, right now, if we were to do anything, it might be in series television down the road, but we're not doing anything to replace Indiana Jones. This is it. There are five movies that Harrison Ford did. And Harrison is so specific and so unique to creating this role. We just, Steven [Spielberg] agrees, we just wouldn't do that."
When addressing his departure from the franchise, the actor recently told Total Film, "This is the final film in the series, and this is the last time I'll play the character. I anticipate that it will be the last time that he appears in a film. I had been ambitious to do this film for ten years, and there finally came a time when we all committed to that. It was a joyous moment for me. I think it's a rare situation that I find myself in. I've been able to deliver amazing films developed by [Steven Spielberg] and [George Lucas] over a 40-year period, and to end it not with a whimper, but a bang, has been my greatest ambition for this excursion."
Indiana Jones and the Dial of Destiny arrives in theaters on June 30, 2023.
---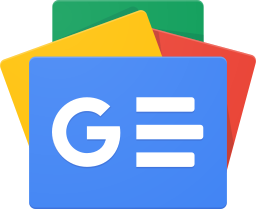 Stay up-to-date and support the site by following Bleeding Cool on Google News today!