Krysten Ritter Says Jessica Jones Season 2 Will Be Emotional And Deep
The cast of Marvel's Jessica Jones session from the red carpet premiere of Marvel's The Defenders was interesting in that it had Krysten Ritter (Jessica Jones), Eka Darville (Malcolm Ducasse), Carrie-Anne Moss (Jeri Hogarth) and then director S.J. Clarkson, who worked on Jessica Jones, The Defenders, and did some reshoots for Marvel's Iron Fist. Clarkson has quite the list of credits, having also worked on Whitechapel, Dexter, Heroes, Life on Mars, Orange is the new Black and Turn: Washington's Spies. The director talks about how shooting the series is kind of like shooting four separate shows, as one day you'd have a Jessica day, then the next would be a Luke Cage day, and so on. Darville gives us a good recap on the character of Malcolm, where we left off with him, and where he's at when this series starts. He's kind of pushed himself in as part of Alias Investigations, even if Jessica says he isn't. The character appears to have found purpose in his life and gotten things together. They asked Ritter about the upcoming second season of Jessica Jones, and while she didn't give much away, she described it as very emotional and deep, saying that the writers have really one-upped themselves.
As for the question of what everyone is more excited to see in the series, the answer seems to be the four characters together on screen. This really is the Marvel/Netflix version of the Avengers…not from a story standpoint, but from the idea of funneling these characters into a moment together on screen. Watching Danny and Luke interact or Jessica and Matt…it's like a payoff for time invested. And it's fun.
---
---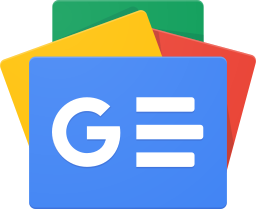 Stay up-to-date and support the site by following Bleeding Cool on Google News today!