Posted in: Games, Movies, Video Games | Tagged: 3DS, entertainment, games, legend of zelda, Majora's Mask, Majora's Mask 3D, New 3DS, nintendo, video games, zelda
---
Majora's Mask 3D Launches With The New 3DS And Gets A Bundle – It's Sold Out Already
[youtube]https://www.youtube.com/watch?v=s9zbxQ_fa9w[/youtube]
Here's a little bit of clean up from Nintendo Direct. As rumoured yesterday, The Legend of Zelda: Majora's Mask is releasing with the New 3DS on February 13th. The title is known as one of the strangest Zelda games to date and has both vehement supporters and detractors in equal spades. It will be really interested to see how this sells as it's a little more obscure with a divisive base than say Ocarina of Time.
Along with that announcement, it was also revealed that the game would be available in a New 3DS XL bundle with a really cool looking decal. Even though I have no nostalgia for the game, this is an awesome looking system. It's available for $199.99. I was pretty close to having a punt at it myself. Turns out that time might be a little too late for both me and you though. The console reportedly sold out after just 15 minutes on Gamestop's website, but your chance to get on isn't quite gone yet though. According to a Gamestop official talking to Polygon:
Customers can still order one by visiting any of our stores. This order will have to be paid in-full at a store, and can be shipped to the customers home, rather than having to go to the store for pick-up.
I'm looking forward to sitting down with the game sometime in the future. This looks like a proper remake and it will be interesting to see how some of the game's obtuse systems 'feel' in the modern day.
---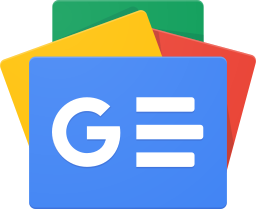 Stay up-to-date and support the site by following Bleeding Cool on Google News today!