Marvel's Inhumans Season 1, Episode 3 Recap: Sending In The Backup
I am still keeping an open mind when it comes to Marvel's Inhumans, but let's start off with a quick recap. Warnings first: this article contains spoilers for the episode 'Divide and Conquer'. Gorgon and his surfer buddies, who happen to be ex-military and all own assault rifles, prepare for Maximus's troops. Karnak wanders into a group of marijuana growers squatting on government land and his probability-reading no longer works. Medusa is still wandering around, tries to order an ATM to give her money, then breaks into a house and finds money, credit cards, and cool clothes — and a newspaper telling where Black Bolt is.
Meanwhile, Black Bolt is put into General Population at the prison, where he meets a very friendly Inhuman to play chess with. Maximus thinks he's convinced Crystal to speak to the Genetic Council on his behalf, and he uses Bronaja to see if letting out Mortus is a good idea. He then sends Mortus, the most powerful Inhuman, after Black Bolt, and a few others down to Auran to help catch the royal family.
Then we finally get some action. Gorgon and the humans fight against the Inhumans and end up running when he sees Mortus. Crystal betrays Maximus, finds Lockjaw and escapes the moon — only to have an ATV slam into Lockjaw.
Black Bolt and his new friend do a jailbreak and we see Black Bolt can kick ass. He escapes in a helicopter before Medusa can reach him, but she ends up kidnapping the lady who was driving the lunar rover in the first episode. Oh, and Karnak has given up looking for the family and is staying with the potheads.
Other than a few moments of action, the rest of the episode was mainly just exposition and moving the plot along individually. Maximus is the most compelling character in the series, and I'm starting to root for him. Black Bolt is becoming fun, too, and it was cool to see him kick butt. Other than that, it was a pretty ho-hum episode. The rest of the characters seem kind of two-dimensional so far. Triton is looking the best and he hasn't been seen since he dove into the water in episode one.
Everyone has an Earth friend now that will probably help show that humans aren't all that bad. I'm curious who the mysterious man who picked up Black Bolt is. And you know they're setting up a big showdown between Mortus and Black Bolt. Hopefully were are past all of the setup now and can start moving forward at a quicker pace.
https://youtu.be/GQjmYXbC0oo
---
---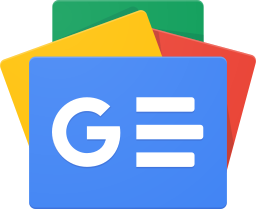 Stay up-to-date and support the site by following Bleeding Cool on Google News today!