Marvel's TV Adaptation of Cloak & Dagger Has Found It's Leading Cast Cloak and Dagger has been in the planning stages since as far back as 2011 as part of a co-development effort between Marvel and ABC Family. That's been such a long grind that ABC Family isn't even called that anymore, and the network now has the strange name of Freeform. Under creator and showrunner Joe Pokaski, the series has now taken another big step forward in announcing the casting of the two titular leads – with Tandy Bowen aka Dagger being played by Olivia Holt, and Tyrone Johnson aka Cloak played by Aubrey Joseph.
Most recently Joseph was seen on The Night Of, and Holt spent four seasons on Kickin' It and two on I Didn't Do It.
Cloak and Dagger follows an interracial romance between Tandy and Tyrone, who are both teenagers with mutant abilities. Their powers, like their own backgrounds, are reflective of their "from different sides of the tracks" storyline originally created by writer Bill Mantilo and artist Ed Hannigan.
Freeform released additional character details outlining what is expected to be the show's version of the character's backstories:
Tandy­ (Oliva Holt – "Dagger") Once a privileged little girl, Tandy Bowen watched as her family was destroyed by a disastrous storm that uprooted her life. Now in her late teens, an unexpected encounter with a boy named Tyrone sparks a life changing event.
Tyrone (Aubrey Joesph – "Cloak") ­ Young Tyrone Johnson wanted nothing more than to prove he was fearless. But when everything he held close was taken away, life taught Tyrone to be afraid. Now older and more sheltered, Tyrone closes himself off. But when he meets a girl named Tandy his life changes Forever.
The series is expected to premiere in early-2018. Cloak and Dagger's only prior television appearance had been as part of the animated Ultimate Spider Man series.
---
---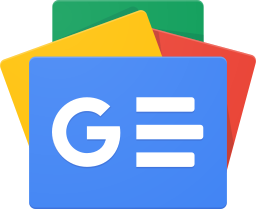 Stay up-to-date and support the site by following Bleeding Cool on Google News today!