Mondo Music Release of the Week: Halloween 2!
Mondo releases new vinyl special editions every single Wednesday. They are they ultimate edition of whatever they put out, featuring extensive liner notes, brand-new commissioned artwork, and always have a limited-edition size. The vinyl itself is usually colored or a photo disc, as well. Basically, it's like the Criterion Collection of movie and gaming soundtracks. This week sees the release of their next in the series of Halloween soundtracks: Halloween 2!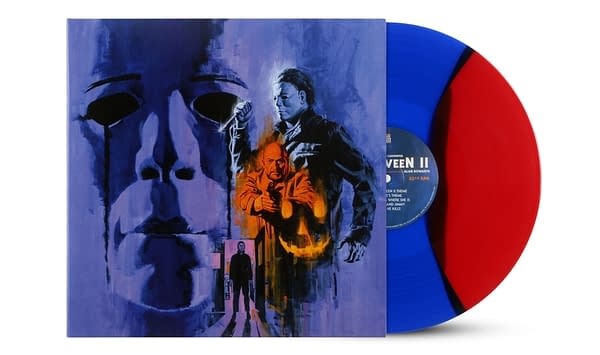 Hi everyone! We are thrilled to continue our HALLOWEEN campaign this week with our re-issue of the soundtrack to HALLOWEEN II, complete with stunning new artwork from Paul Mann. We'll also be opening up a pre-order for HALLOWEEN III (which was released earlier this month).

Death Waltz Recording Co., is proud to present the return of one of horror's scariest boogeymen – as well as one of the genre's most iconic themes – with John Carpenter and Alan Howarth's score to HALLOWEEN II. Set directly after the events of the first film, Rick Rosenthal's sequel sets itself up as the slasher equivalent of THE EMPIRE STRIKES BACK, making a family connection between Laurie Strode and Michael Myers while getting some good kills in at the same time. Carpenter and Howarth's score is beefier and more intense than before, using layers of electronics to drive the audience to madness.

As before, Myers aka "The Shape" is propelled by that theme, souped up with a new and more powerful arrangement from Carpenter and Howarth. HALLOWEEN II is more overtly synth – and is perhaps less focused – than the original score, although that certainly means it's nastier and more schizophrenic. The score also brings back the evocative "Laurie's Theme," incorporating into a score full of harrowing musical effect; its synthesized howls and wails pierce your ears, so that by the time 'Mr. Sandman' comes around, you'll feel just like the final girl – delirious at having survived the aural ordeal. And that's just when "The Shape" wakes up.

NOTE: Due to demand, to ensure everyone is able to complete their HALLOWEEN 1-5 vinyl collection, we will open up HALLOWEEN 2 up for pre-order if the initial pressing sells out.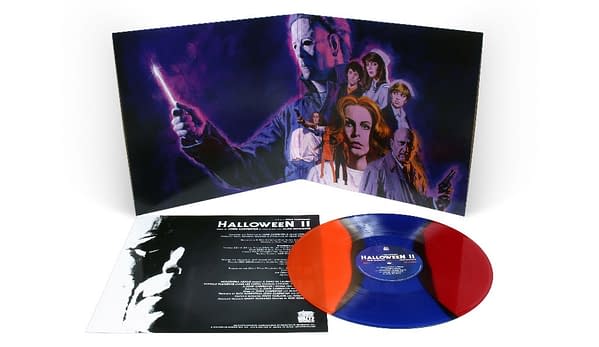 As with all Mondo releases, this will go up for sale on Wednesday at Noon central time. The edition size for these releases are limited as always. It is never worth risking waiting with these. You can grab a copy today right here.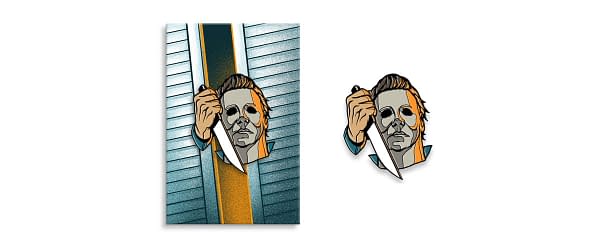 Also up for order is a new Michael Myers enamel pin. This will ship in October and costs $10.