When I'm not infuriating everyone in our comment sections here, I'm on a podcast with a bunch of my close friends out here in Salt Lake City, Utah. Every week, we get together and talk about the nerd news that has happened over the week, comics, and a topic for the latter half. We are a NSFW podcast, and all of our opinions are our own. We have a good time, and we'd love for you to join us!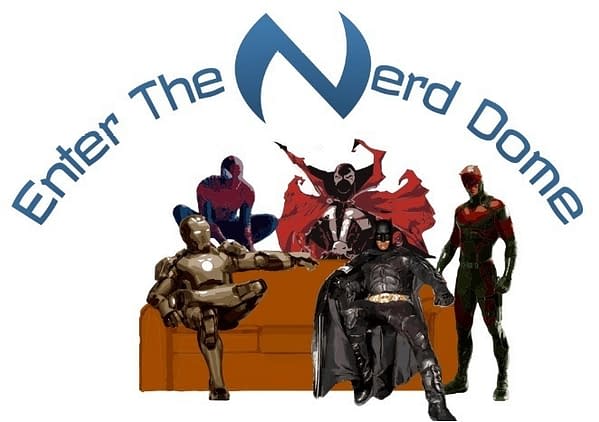 The Nerd Dome Podcast Episode 101 – Beware of the KLUH
Yes, you are reading those numbers correctly — this is episode 101 and not episode 100. The 100th episode, which was recorded live in front of an audience, will be going up next week. Next week is Salt Lake Comic Con, and most of the podcast will be busy at that and unable to record.
This week we ran into a few technical problems, but we did talk about J.J. Abrams taking over Star Wars: Episode IX and how we feel about that. We also talk about what we're looking forward to at the upcoming Salt Lake Comic Con and which panels you can find all of us at.
We also got Ryan to rant more about how much he hates the AXIS event, we talked a bit about Inhumans, we got into the Hellboy release date and why that made yours truly a little nervous, and a lot more.
Like and/or follow us on:
Help support Utah's Graphic Novel Book Club: buy an awesome t-shirt.
Enjoyed this article? Share it!