New Image from Upcoming Jason Statham Shark Movie 'The Meg'
One of the more insane movies coming out late this summer is The Meg, which follows action star Jason Statham as he battles a giant shark. It's about as crazy looking as you can expect from a movie with that kind of concept, and this new quote and image from Empire Magazine seem to prove that.
"I mean, who doesn't want to watch a movie about the biggest shark that's ever existed? And I get to be in it? This is as good as it gets," Statham said.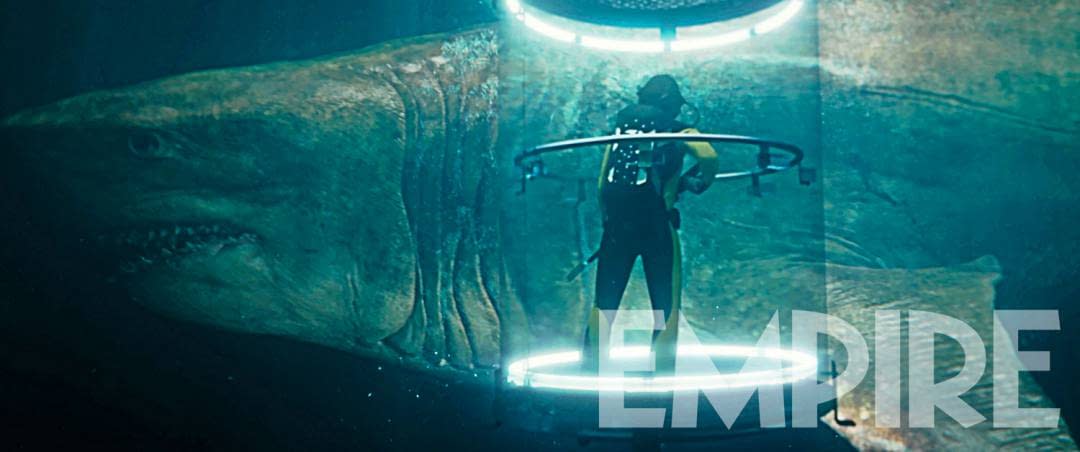 Whether or not this movie works is going to depend on two actors: 1. how self aware it is and 2. how much fun it is. This could go completely over the top and embrace the R-rating like Piranha 3D, but that's limiting the audience. This shark is so big that they don't really need to tear anyone apart; they can just have it swallow people whole, which is less bloody.
Summary: After escaping an attack by what he claims was by a 70-foot shark, Jonas Taylor must confront his fears to save those trapped in a sunken submersible.
The Meg, directed by Jon Turteltaub, stars Jason Statham, Ruby Rose, Robert Taylor, Rainn Wilson, and Jessica McNamee. It will be released on August 10th.