New International Poster for "Bloodshot"
2020's march to having a truly goofy amount of superhero movies coming out continues in March and this time Sony is bringing someone new to the plate. Instead of another Spider-Man spin-off, though we are getting one of those in July, instead we're diving into the Valiant universe. While most people have heard about Marvel and DC Valiant is a company that the layman probably hasn't heard of so it's going to be interesting to see if Bloodshot, the first in a planned cinematic universe [maybe], manages to find an audience. Sony hasn't been promoting the movie much, and even less by Sony's standards of promoting, so it's hard to tell whether or not they have any faith in it. The official twitter account shared a new international poster now that tickets are on sale.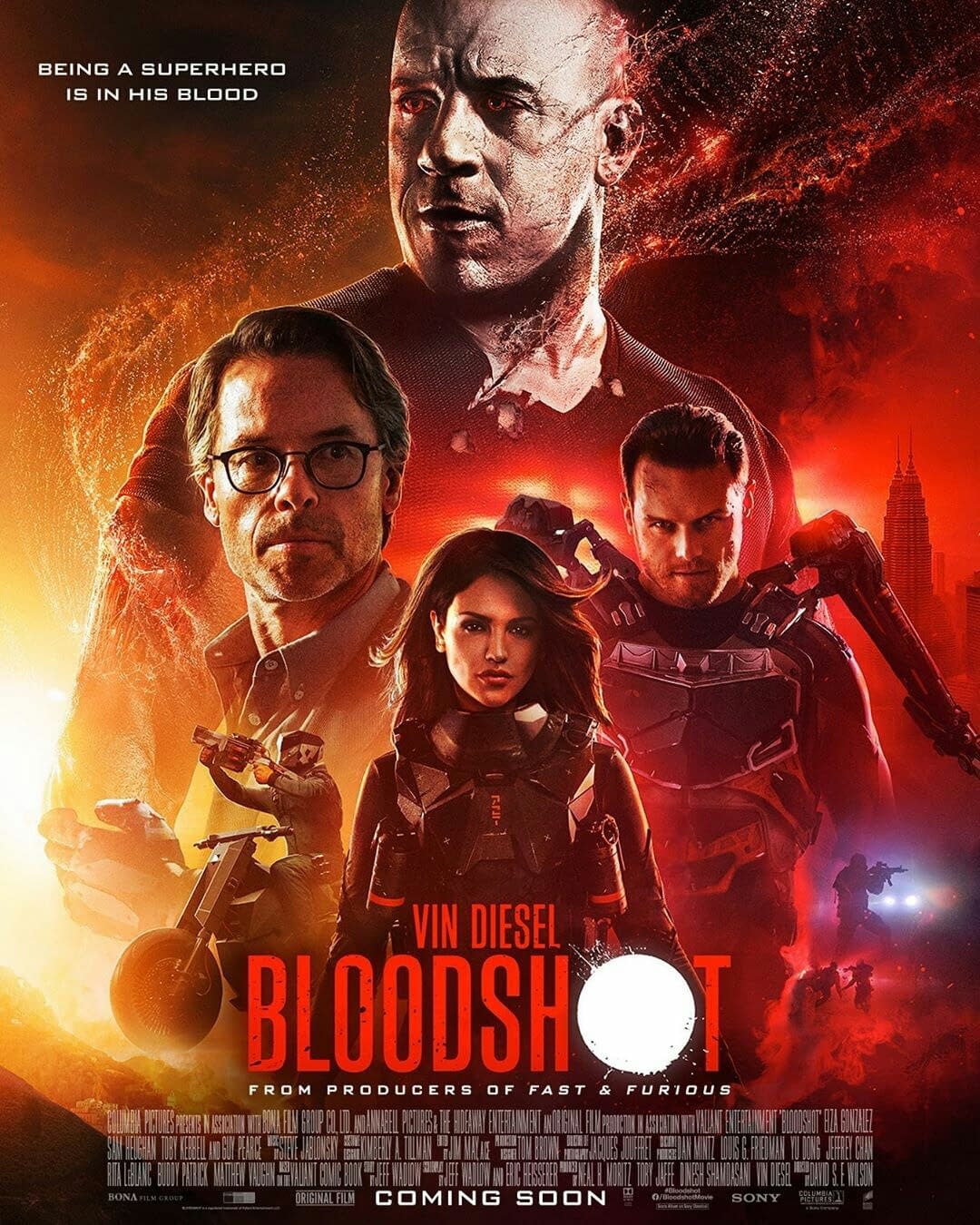 If you're on this site you're probably familiar with Bloodshot and Valiant Comics but the question becomes; what about the people around you? As someone who converted her parents to watching Marvel movies and more, I have to wonder if they are going to care about a movie like this. Bloodshot has a budget of $42 million which isn't a huge amount of money so this could be a hit. However, if they are going to make a franchise they need more than just fans.
After he and his wife are suddenly assassinated, Marine Ray Garrison is reborn by a team of scientists. Enhanced with nanotechnology, he becomes a superhuman, biotech killing machine – Bloodshot. As Ray first trains with fellow super-soldiers, he struggles to recall anything from his previous years. But when his memories flood back and he remembers the man that killed both him and his wife, he breaks out of the facility hellbent on revenge, only to discover that there's more to the conspiracy than he originally felt.
Bloodshot, directed by David S. F. Wilson, stars Vin Diesel, Eiza González, Sam Heughan, Toby Kebbell, and Guy Pearce. It will be released on March 13, 2020.