We have new Incredibles 2 footage coming today, and the Disney Twitter account has been teasing us for days. Now we have another new poster, this time continuing with the laundry theme that we got in the last one.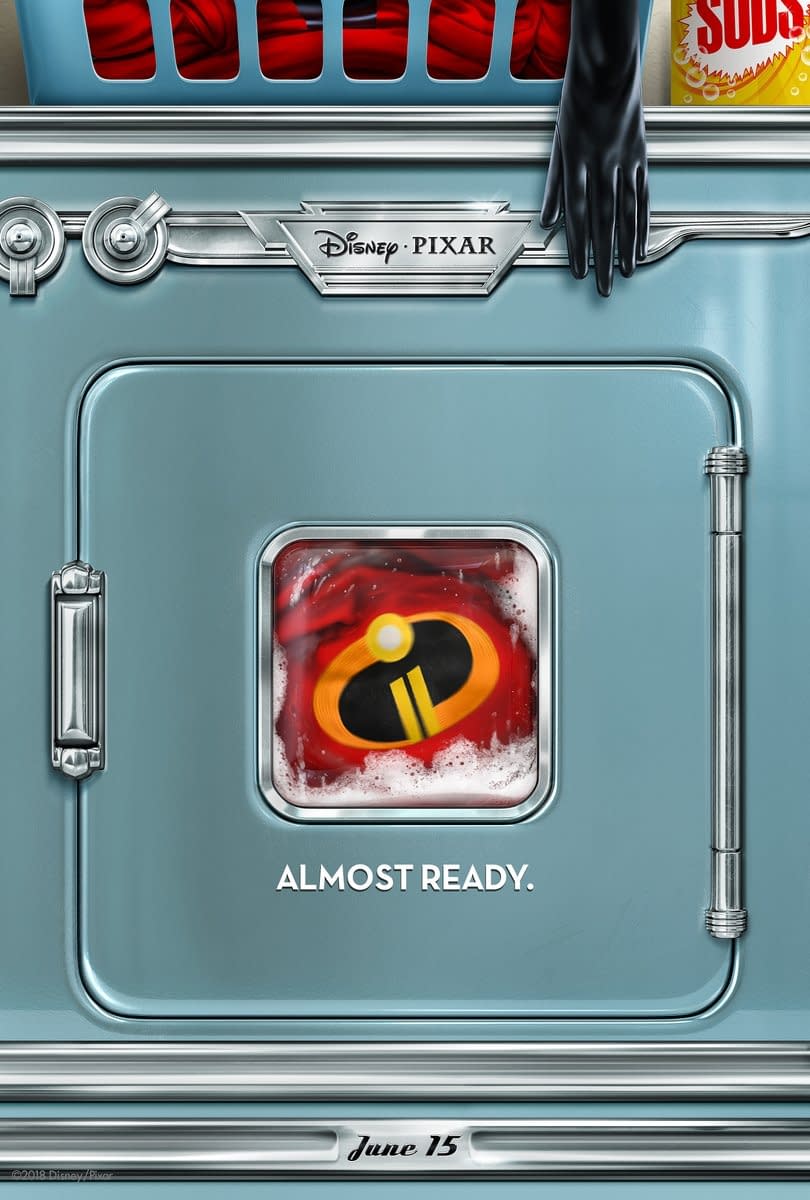 Next we have see that Jack-Jack either really likes or really dislikes curling — it's hard to tell in this brief 10-second clip.
Incredible focus 💥 👀 Keep your eyes on the Olympics this Wednesday for a special look at #Incredibles2 pic.twitter.com/mWNpkUHUlX

— Disney•Pixar's Incredibles 2 (@TheIncredibles) February 12, 2018
Finally, composer Michael Giacchino posted a short video to Instagram with some fun music playing in the background. Giacchino almost always delivers a solid score, so we're all really looking forward to what he's going to bring to the latest Pixar movie.
The next preview is set to debut sometime during the Olympics, though no one is really sure when or what it is going to contain. We haven't seen any footage from the movie yet, and we have precious little information on it. That being said, this is Pixar and a sequel to one of their most beloved movies; they know we're going to show up regardless.
Summary: Bob Parr (Mr. Incredible) is left to care for Jack-Jack while Helen (Elastigirl) is out saving the world.
Incredibles 2, directed by Brad Bird, stars Craig T. Nelson, Holly Hunter, Sarah Vowell, Huck Milner, Jonathan Banks, and Samuel L. Jackson. It will be released on June 15th.
Machine washable, darling. Hang-dry only. Ready-to-wear tomorrow. #Incredibles2 pic.twitter.com/1fTiZc3cFU

— Disney•Pixar's Incredibles 2 (@TheIncredibles) February 13, 2018
Enjoyed this article? Share it!