Posted in: Movies | Tagged:
---
A New Night Of The Living Dead Coming to London's West End
Former Bleeding Cool contributor Frazer Brown has a brand new project, launching a London West End theatrical version of The Night Of The Living Dead.
Inspired by George A Romero's public domain movie from 1968 that began the zombie genre, it will be produced by Red Cabin Theatrical and Frazer Brown, in a brand new West End venue for 2019, Space 18, housed within the same complex as multi-million-pound theatrical horror event Variant 31.
Brown has form in this area, he was a producer on theatrical versions of Toxic Avenger and Trey Parker's Cannibal! The Musical.
Set in America 1968. There is panic throughout the nation as the dead suddenly come back to life. The Play follows a group of strangers who barricade themselves in an old farmhouse in an attempt to remain safe from these bloodthirsty, flesh-eating monsters."
Brown tells us,
"It's been a life long dream of mine to bring George A Romero's 'Night of the living Dead' to the stage and I'm excited the stars have aligned for it to happen in 2019, after our initial workshops in 2016 – and what better time to announce than GEORGE A Romero's birthday! Also hot on the tail of the films 50th anniversary! – It's been a long journey from a seed of an idea in 2006 to our development workshops in 2016, Along the way we have had wonderful support from some of the people involved in the original film, I think we've created a loving tribute to the 'ZOMBIE' film that started it all. There have of course been 'comedy' stage versions and 'musical' versions in the interim years since I started on this version in 2006, BUT Mr. Romero created such a rich tapestry that there is room for many interpretations and takes, His story continues to inspire creative's worldwide. We're ready to show the world our 'take' inspired by George A Romero's iconic masterpiece with the respect and reverence it deserves. I hope when audiences travel with us to rural USA, 1968 they will agree, I'm excited for the journey ahead".

I am truly thrilled for 'NIGHT OF THE LIVING DEAD' to be the inaugural production in the exciting new venue 'SPACE 18' – housed in the same complex as the frankly HUGE 'VARIANT 31' In fact I'm excited for everything Big Dreamer Productions have planned at this brand new west end space. Horror Theatre is a much-neglected genre in London, I've always aimed to rectify that when I can, in fact fellow producers often send me investment packs because (to quote)"you like weird stuff". Weird Stuff is great! And the more the merrier, VARIANT 31 will be the biggest Immersive experience in Europe, my hats off to BIG DREAMER PRODUCTIONS for bringing US style Extreme horror theatre to the UK. I'm ecstatic to be hosted by them. With other exciting genre productions such as THE EXORCIST, TOXIC AVENGER and THE TWILIGHT ZONE being produced, I'm hopeful for a 'Horrific' future on the west end theatre scene".
And as for another Night Of The Living Dead play also announced for London, there was plenty more to say.
It's been brought to my attention today by our many followers that a SECOND production of NIGHT OF THE LIVING DEAD has been announced for the Off West End theatre scene today. I've had roughly 20 Journalists and websites contact me so I thought it would be prudent to release a statement. Whilst it was unfortunate timing to announce the day after our production was announced, I love and respect the George A Romero Canon and Legacy, I say "THE MORE THE MERRIER"

As many of you know I've been working on this production since 2006, it's been a long journey We held our first workshop and initially announced with a trailer on our twitter feed in 2016, I've never made it a secret I'd be bringing this show to London, I often discussed it openly in great length with the cast and crew of past productions especially in 2016 when the trailer went live with productions of SIDEWAYS and TOXIC AVENGER running that same year, People are more than aware of my passion and reverence of George A Romero's source material and I love discussing it.

ROMERO'S source material is such a RICH TAPESTRY of SOCIAL COMMENTARY and POLITICAL NUANCE as well as ABJECT HORROR it is bound to inspire people to create. AND THIS IS A GOOD THING. I was made aware this other London based production was being considered and asked to invest about three days ago, I politely declined as I explained my own plans had finally reached fruition – I wish the company, cast and crew all the best with their production, The Director in particular has an amazing eye, skill and reverence for Off-Kilter Theatre. And this comedy version of LIVING DEAD is fun,It'll be a great show.

There have been many interpretations of NIGHT OF THE LIVING DEAD created and many to come I imagine – Currently there is a Musical version Off Broadway, and I believe the OFF WEST END version announced today is a Comedic take. Ours is a DIFFERENT BEAST entirely, I can't wait to show you what we've cooked up when we bring it to THE RE-ANIMATED HEART OF THE WEST END Later this year – and good things come to those that wait. In the meantime, I urge you to GO OUT, BUY TICKETS and support any and all HORROR AND CULT shows in the West End and Fringe.

I'd also like to suggest making a donation to THE ROMERO FOUNDATION created by his widow Suzanne Desrocher-Romero – GARF honours the legacy of MR Romero and supports new projects and Filmmakers inspired by his work. https://www.georgearomerofoundation.org/donate/

A portion of our BOX OFFICE sales will be donated to the foundation. Night of the Living Dead is a Public Domain property, but it is only fair and just that George's foundation continues to benefit from it's amazing legacy."

I've been asked by press to clarify the 'Official / Unofficial' aspect of the Fringe production at the pleasance – With regards to the 'official' label – the production running at the Pleasance was indeed sanctioned by George Romero off Broadway a few years before he unfortunately passed. It was also written by the hugely talented guys behind Evil Dead The Musical. NIGHT OF THE LIVING DEAD is famously a PUBLIC DOMAIN property, Similar to DRACULA or FRANKENSTEIN. The Fringe production being produced is derived from a canadian production that received the seal of approval from George in 2013 when it was originally launched and that's great. There have been countless other shows worldwide before and since with comedic and musical slants, In fact one such production is currently running off Broadway TO RAVE REVIEWS. Luckily there are no similarities in the way we are approaching our adaptation coming to the WEST END. Ours is in no way 'comedic' or a 'romp'. Unfortunately (and somewhat unjustly) for the Romero estate the property IS in the public domain. Which is why there are so many DVD copies out there and the movie is constantly adapted in to comics, 25 films (so far) and many, many more forms of media. Our production will be the WORLD PREMIERE of a BRAND NEW SHOW and the first ever WEST END PRODUCTION. I wish the Fringe production all the best. It sounds exciting.

My goal since 2006 has been to make OUR show the best it can be and to remain true to its source and George's vision. I'm thrilled his estate have this 'official version' to license. It is a comedic tribute as far as I've seen and meant to be very funny. It was always my intention to donate profits from our ticket sales to GARF foundation as they do sterling work and it only seems fair they benefit from use of his source material by us despite it's public domain status (an announcement we were going to make when the box office opened)

The Pleasance show announced after our production was announced on monday is an entirely different show from ours in mood, style and writing as you will see when further details of ours are released. In fact as a supporter of horror theatre I was asked to invest in the Pleasance version a few days ago. I politely explained I was about to announce my production, Break a leg I say. We need as many horror plays as possible. Thier announcement was unfortunate timing , Fortunatley The Pleasance production will have finished it's run a few months before we open so plenty of Tickets and Time will be available to see both versions.

I'd also suggest making a donation to THE ROMERO FOUNDATION created by his widow Suzanne Desrocher-Romero – GARF honours the legacy of MR Romero and supports new projects and Filmmakers inspired by his work. A portion of our ticket sales from NIGHT OF THE LIVING DEAD WEST END will be donated to the foundation.
---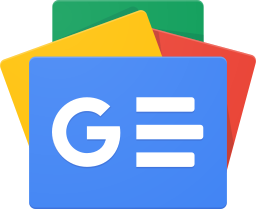 Stay up-to-date and support the site by following Bleeding Cool on Google News today!