Okay so, maybe comparing one of these four new Hellboy images to comedy classic Monty Python and the Holy Grail isn't fair, it sure is accurate?
We mean, just LOOK at this shot of Alestair Petrie and David Harbour. Doesn't Petrie look JUST LIKE a mashup of Sir Bedivere and one of the Knights Who Say Ni?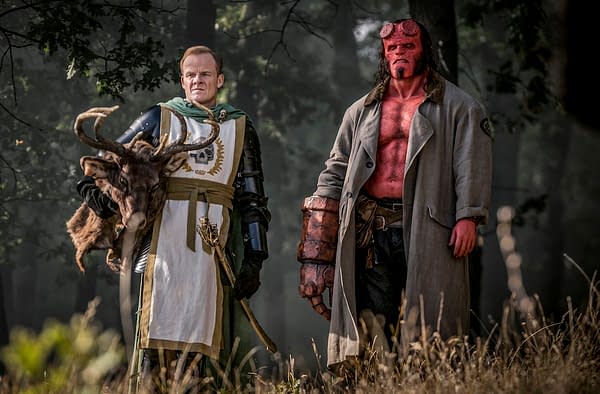 But really, we do sort of love it. We should be so lucky.
There were three other images released this morning for Lionsgate's new version of Big Red too, featuring more of the BPRD: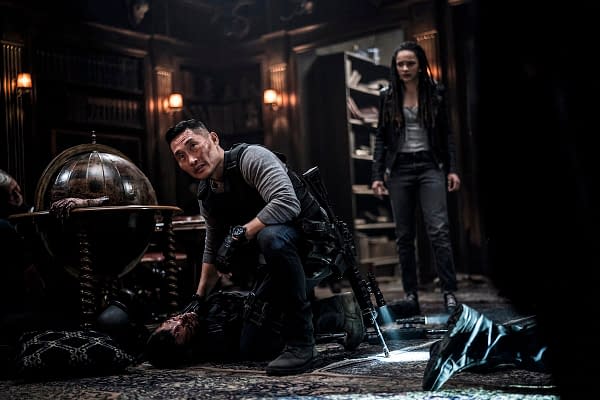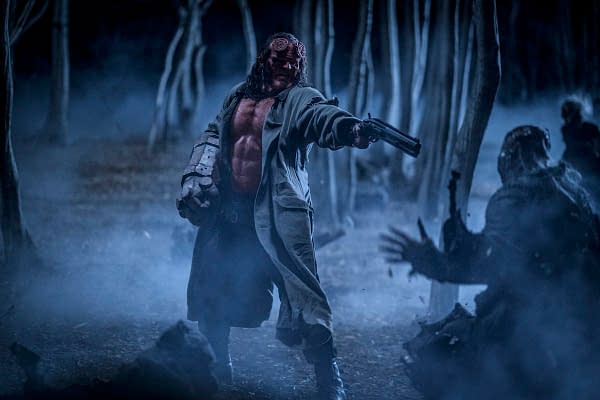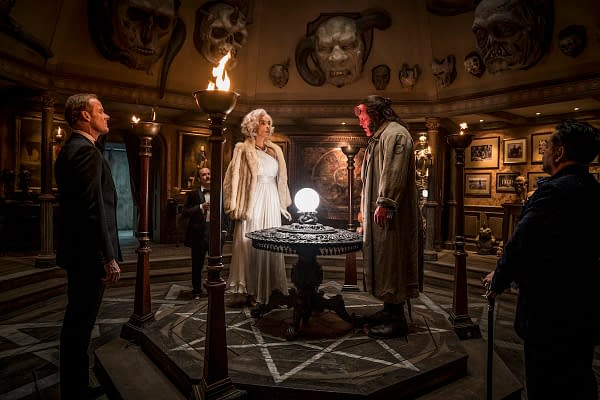 That's a pretty awesome lookin' ritual room there.
David Harbour stars as Big Red, Milla Jovovich as Nimue the Blood Queen, Ian McShane as Trevor Brutteholm director of the agency and Hellboy's adoptive father, Daniel Dae Kim as Ben Daimio BPRD fellow agent, Thomas Haden Church as Lobster Johnson, and Sasha Lane as Alice Monaghan, a woman who in the comics Big Red rescued from fairies during her infancy. Neil Marshall is directing.
Hellboy hits theaters on April 12th, 2019.
Enjoyed this article? Share it!