Ori And The Blind Forest CEO Thinks WWII Has Been Handled Embarassingly in Games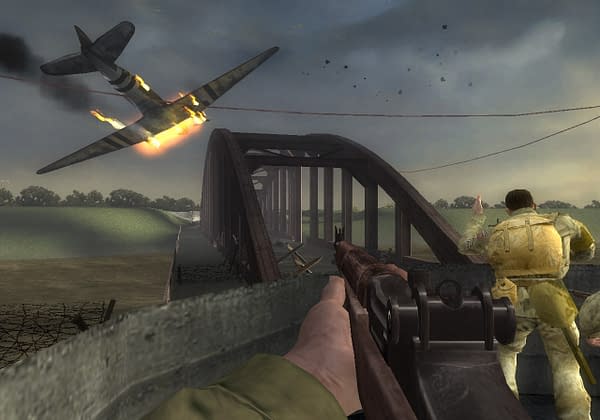 Ori and the Blind Forest is a really stunning game from a fresh new studio. I'm certainly interested in seeing what the developer has up its sleeve next.
Moon Studios CEO Thomas Mahler has given a hint as to what at least he is interested working on next in an interview with GamesIndustry.Bz. Project Memoirs is a game he is looking to create on his own that would deal with WWII in a stark way, focusing on Rudolf Vrba, a real-life escapee of Auschwitz.
Mahler didn't hold any punches back when talking about how the video game industry has treated the subject of the Second World War in the past and why this game would break that trend.
It's kind of embarrassing if you look at the video games industry and how they've handled World War II as a topic. If you really want to see how far behind games are in terms of storytelling, you just have to look at that. There are so many World War II games coming out, and every single one misses the boat on the really interesting things you can tell here, super-fascinating things in terms of human psychology, the history of mankind, and so on. And every single game was just about, well, shoot some Nazis. It's just stupid.

I would have a very hard time going to a corporation like Microsoft, Activision or EA and saying, 'Hey do you want to finance my game that is extremely controversial and is a story-based game, an interactive documentary thing that hasn't been done before and there's no way of knowing if this will be successful or not. Do you want to finance it?' That's something I'd like to see. There's no way right now in this industry to make something like a Schindler's List for games.
I understand where Mahler is coming from on this. The subject of WWII games has often been focused more on 'glory' and 'guns' which is a pornographic way to show one of the most tragic times in human history. However, we haven't seen a major WWII game in quite a few years. In fact, in the last few there have been a lot of very stark war games like Spec Ops: The Line, This War of Mine, Valiant Hearts and to some extent, Papers Please.
Having said that, this sounds like an interesting project, so I'd love to see what comes of it.