Posted in: Blumhouse, Horror, Movies, News | Tagged: blumhouse, blumhouse paranormal activity, jason blum, katie featherstone, miramax, New Line, oren peli, paranormal activity
---
Jason Blum Talks Paranormal Activity, Would Love To Bring Katie Back
Paranormal Activity is returning to theaters in the near future. There have been six installments in the franchise so far, yet none of them reached the heights or esteem of that first film. It told the story of a couple, Katie and Micah, who move into a new home and are haunted by a spirit in the house. That first film was a monster success, grossing over $190 million on just $15,000 for a budget. It was also Blumhouse Pictures' first film and is near and dear to founder Jason Blum's heart. So when this new film gets made, he seems to be more protective over it than ever. It's not just slapping the Paranormal Activity label on something. In a chat with fans over at Fandom, he addressed where this new film is at, and how he would love to bring Katie back for the new movie. Paranormal Activity Built Blumhouse
When asked about possibly bringing Katie Featherstone back for the new film: "You're right, I couldn't tell you if I knew. We're gonna do the movie. We're developing the movie, but I don't know where exactly the story's going to land. We're talking about different things. A hundred percent, we're making a movie, we just haven't gotten that far with the development. But I'll tell you this. I would love to bring her back, and she's a great actress, and she's an old friend, and I hope we get to bring her back."
"It was the birth of Blumhouse, and I really challenged myself with the task of like 'How do I take the success of Paranormal Activity and build a company that makes lots of different kinds of fun, successful, good scary movies?' So it holds a very special place in my heart, that first Paranormal Activity, and it was touch-and-go for three years. I mean, [director] Oren Peli was living in my guest house, and we were told it was going to go, it wasn't going to go, was going to go, wasn't going to go for a long, long time. But I learned an enormous amount, and I'm extremely fond of that first movie because it changed my life."
The Paranormal Activity story is such a cool one. Really, you can trace the current horror boom back to that film's release in 2007, so we have that film to thank for so much. Blum and his company have done more for horror than anyone since New Line back in the 80's, and to a degree Miramax in the 90's, even though I would argue they did more harm than good. A new Paranormal Activity film, heading in a new direction for the series, can only be a good thing.
---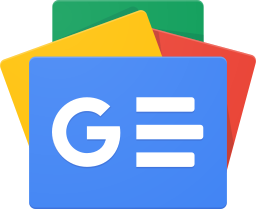 Stay up-to-date and support the site by following Bleeding Cool on Google News today!