Rob Liefeld's Prophet Getting Film Adaptation From Marc Guggenheim
Rob Liefeld comic character Prophet will get the big-screen treatment. Studio 8 will bring the character to life, with the help of writer Marc Guggenheim, who they have tapped to write the script. Studio 8 is looking to make this a franchise, with Adrian Askarieh (Hitman: Agent 47), Brooklyn Weaver (Run All Night), and Rob Liefeld himself producing. The character appeared in Youngblood, also receiving his own series. Liefeld has a deal in place for his Extreme Universe characters to appear in Netflix adaptations as well, so look for this to appear there. Prophet should be part of that overall deal. Deadline reported the news.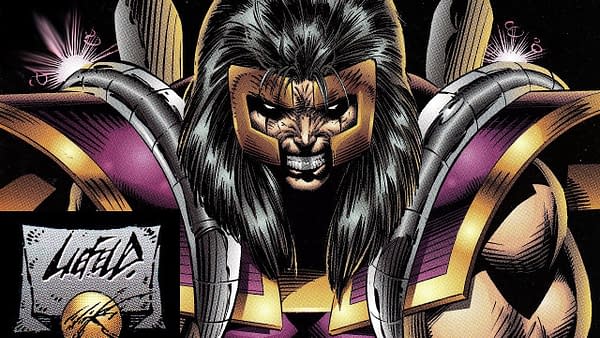 Prophet is an Interesting Choice
The story focuses on John Prophet, "a DNA enhanced super-soldier placed into a cryogenic freeze for a future mission only to awaken prematurely in the present, searching for a mission that does not exist. The ruthless berserker must find his humanity." The character always felt like a weird hybrid of John Spartan from Demolition Man and The Punisher. That is not a bad thing, while the Image stuff from the '90s was never well known for being story-driven. It was style over substance for sure, with Liefeld taking that to heart. I will always have a soft spot for Youngblood, though. It was one of the first comics I remember buying at my local shop that wasn't Marvel or DC.
I hope this means that they would introduce more of his characters in the film. Prophet could, for sure, launch a new superhero franchise for Netflix and fill a hole that the streamer frankly needs to fill. The one thing they are really missing is a high profile film franchise, and what better than a superhero universe, especially if they can improve on the existing material and make it feel new.