Posted in: Movies, Universal | Tagged: dracula, nicolas cage, renfield, universal, Universal Pictures
---
Renfield: First Trailer, Images, and Poster Look Absolutely Buckwild
Ever since we discovered that Nicolas Cage would be the next Dracula, people have been waiting to see what kind of movie Universal Pictures would give us. Then we got some leaked set shots of Cage in his get-up, and many people were on board with that. Yesterday, Universal shared the simplistic but nicely designed logo for the film, and we knew that a trailer would be here soon — turns out we were right. This morning, Universal dropped the first trailer, two images, a poster, and a summary of Renfield. It looks pretty awesome, even if it does seem like it could be drawing inspiration, at least tonally, from a certain vampire movie that now has a hit TV show.
Photo Credit: Michele K. Short/Universal Pictures. (from left) Dracula (Nicolas Cage) and Renfield (Nicholas Hoult) in Renfield, directed by Chris McKay. © 2023 Universal Studios. All Rights Reserved.
Photo Credit: Universal Pictures. Nicolas Cage as Dracula in Renfield, directed by Chris McKay. © 2023 Universal Studios. All Rights Reserved.
Renfield: Summary, Cast List, Release Date
Evil doesn't span eternity without a little help. In this modern monster tale of Dracula's loyal servant, Nicholas Hoult (Mad Max: Fury Road, X-Men franchise) stars as Renfield, the tortured aide to history's most narcissistic boss, Dracula (Oscar® winner Nicolas Cage). Renfield is forced to procure his master's prey and do his every bidding, no matter how debased. But now, after centuries of servitude, Renfield is ready to see if there's a life outside the shadow of The Prince of Darkness. If only he can figure out how to end his codependency.
Renfield is directed by Chris McKay (The Tomorrow War, The LEGO Batman Movie) from a screenplay by Ryan Ridley (Ghosted series, Rick & Morty series), based on an original idea by The Walking Dead and Invincible creator Robert Kirkman. The film co-stars Awkwafina (The Farewell, Marvel's Shang-Chi and the Legend of Ten Rings), Ben Schwartz (Sonic, The Afterparty), and Adrian Martinez (The Secret Life of Walter Mitty, Focus). Renfield is produced by Skybound Entertainment partners Robert Kirkman and David Alpert (The Walking Dead, Invincible), co-presidents Bryan Furst (Daybreakers) and Sean Furst (Daybreakers), and by Chris McKay. McKay's producing partner Samantha Nisenboim (co-producer, The Tomorrow War), will executive produce. It will be released on April 14th, 2023.
---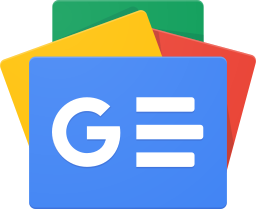 Stay up-to-date and support the site by following Bleeding Cool on Google News today!