Report: Gold And Silver Mario Amiibos Found On Company's Website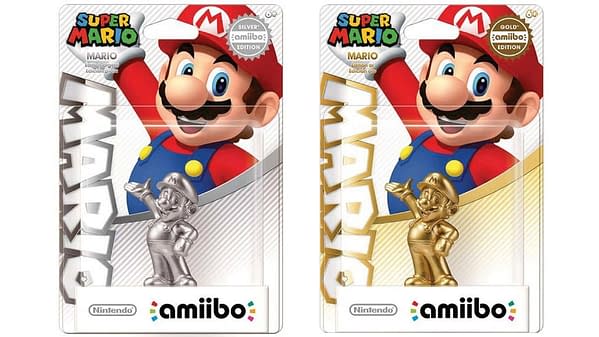 The Amiibo craze has been blowing up my Twitter feed for the last few months. I've seen sane people turn into crazed collectible searching monsters as they try to acquire every Nintendo character available. Watching from afar, the hunt for Rosalina has looked like a madness inducing search for the Holy Grail.
It looks like those hunters are about to have a set of new Amiibos to chase down now too in the form of Silver and Gold Marios. Credit goes to NeoGAF for hunting through Nintendo's support website and finding the photos of the unannounced figures.
There is currently no word on if these will be widely available or if they will distributed for specific purposes. I have a feeling it will be the latter, creating a huge demand for rare limited-edition figures. That is just conjecture though. I'll be sure to keep you posted.