Riri Williams is the teenage genius secret identity of Ironheart, a superhero inspired by Iron Man, and reverse engineered. In the comic books, she recently led the Invincible Iron Man series in Tony Stark's absence and is currently a member of the Champions superhero team.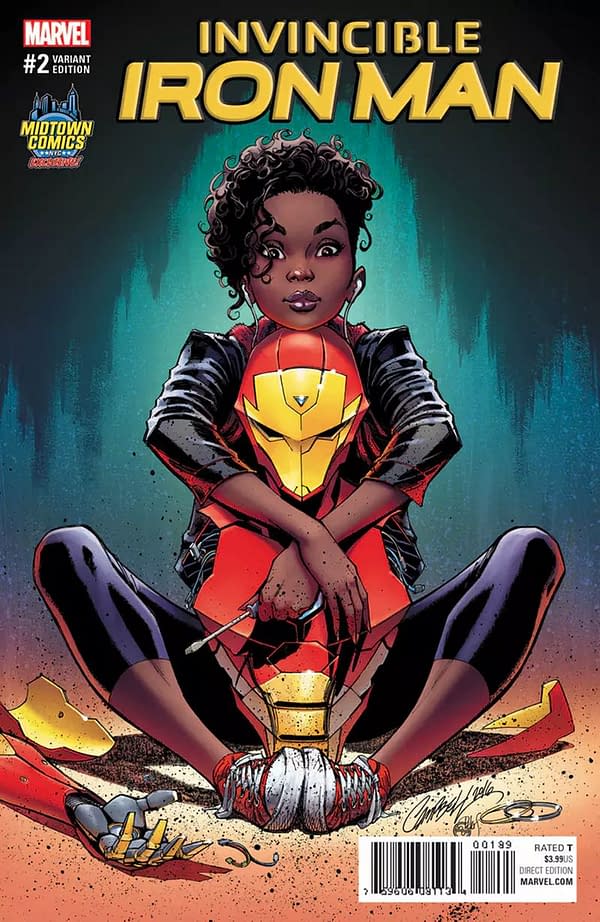 Created by Brian Michael Bendis and Mike Deodato, it appears there is a screenplay in the works based on her that has been tapped by The Black List.
The Black List is an annual survey of the "most-liked" motion picture screenplays not yet produced, published every year since 2005 by development executive Franklin Leonard. Of the 1000 screenplays listed, a third have eventually been made after appearing on the list, including Argo, American Hustle, Juno, The King's Speech, Slumdog Millionaire, Spotlight, The Revenant, and Hell or High Water.
And, potentially, now Ironheart, after it was described as one of the best screenplays their readers read last week.
IRONHEART by Jada Rodriguez was one of the best scripts our readers read last week. https://t.co/cGkwm9RLOW pic.twitter.com/O1khyMnqvO

— The Black List (@theblcklst) July 19, 2018
Written by Jada Rodriguez, The Hashtag Show suggests that to be read by the list, she would have been commissioned to write it by Marvel Studios.
Could it be in production? Will Riri Williams replace Tony Stark in the Iron Man franchise after Avengers 4? That would be one way to replace a retiring Robert Downey Jr. And who would you like to play Riri anyway?
Enjoyed this article? Share it!