'Saw' Spinoff 'Spiral' Debuts First trailer, Watch it Now!
Saw is a franchise in desperate need of a fresh take, and it looks like we may have gotten it. Spiral, From the Book of Saw debuted its trailer this afternoon, and you know what? It looks pretty good! Starring Chris Rock, the killer in this go-around is targeting cops, and one needs to look no further than the red spirals and mysterious packages popping up everywhere to know what is going on here. Also, until I saw this I somehow did not know that Samuel L. Jackson was in this, so that is great.
Watch Chris Rock piece together the clues in the trailer below:
A sadistic mastermind unleashes a twisted form of justice in SPIRAL, the terrifying new chapter from the book of SAW. Working in the shadow of an esteemed police veteran (Samuel L. Jackson), brash Detective Ezekiel "Zeke" Banks (Chris Rock) and his rookie partner (Max Minghella) take charge of a grisly investigation into murders that are eerily reminiscent of the city's gruesome past. Unwittingly entrapped in a deepening mystery, Zeke finds himself at the center of the killer's morbid game.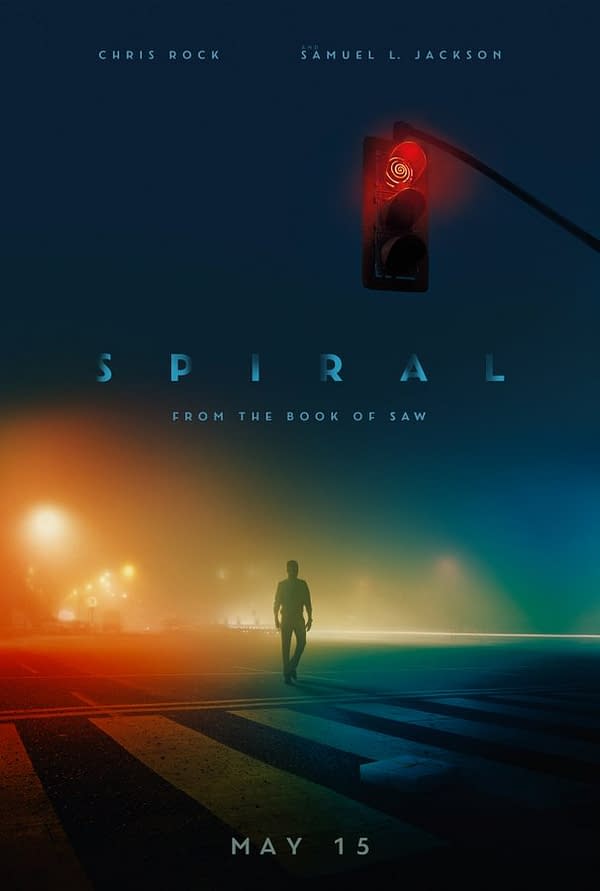 Spiral, From the Book of Saw, starring Chris Rock, Max Minghella, Marisol Nichols, and Samuel L. Jackson is unleashed into theaters on May 15th.