SDCC '15: The Mewtwo Amiibo Has Been Spotted In San Diego
Mewtwo remains one of the most loved Pokemon ever, having been seen as the 'final' one in the first generation. He was also the antagonist of the first Pokemon movie, which did super well back in the day.
Having recently been added to Super Smash Brothers, the character is now in line for an Amiibo figure. He wasn't at E3 at the Amiibo display, but he has turned up at SDCC. Games Journalist Alan Lopez (via VG247) spotted the figure and took a few pictures. Take a look: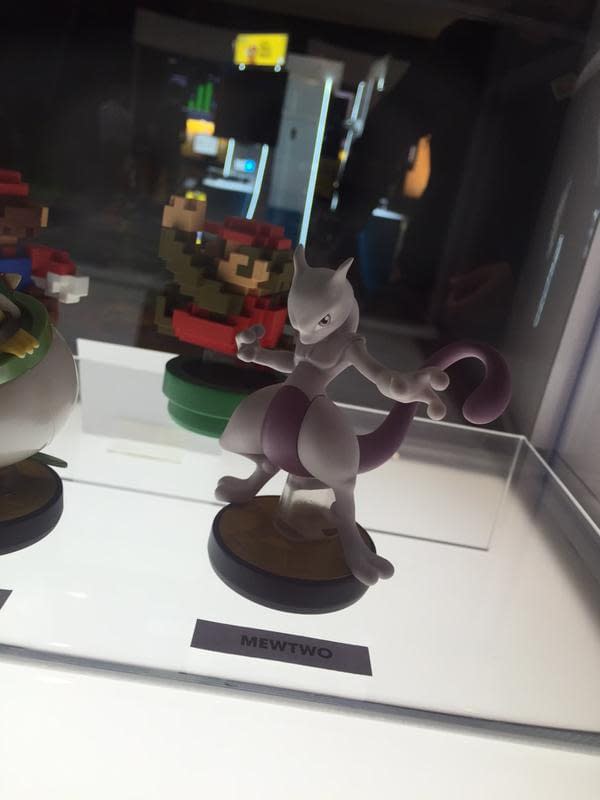 I only buy a very select amount of Amiibo, but I'll tell you what though, This Mewtwo looks sweet. He might have to join the collection.