This episode Jason chats with Adrianna Gober, who a writer and musician based outside of Philadelphia, PA who acts as Director of Programming for Midnight Movie Society, an extreme horror/cult SVOD service from Rue Morgue and MVD Entertainment Group. Gober calls herself a lifelong horror fan who "still can't quite believe she got lucky enough to spin that into a career."
The Midnight Movie Society's creators explain they allow viewers to "gain access to a film library of shocking underground, outrageous gore, creature features, cult classics, and much more! Those with a taste for the weirdest and wildest reaches of genre cinema will not be disappointed!"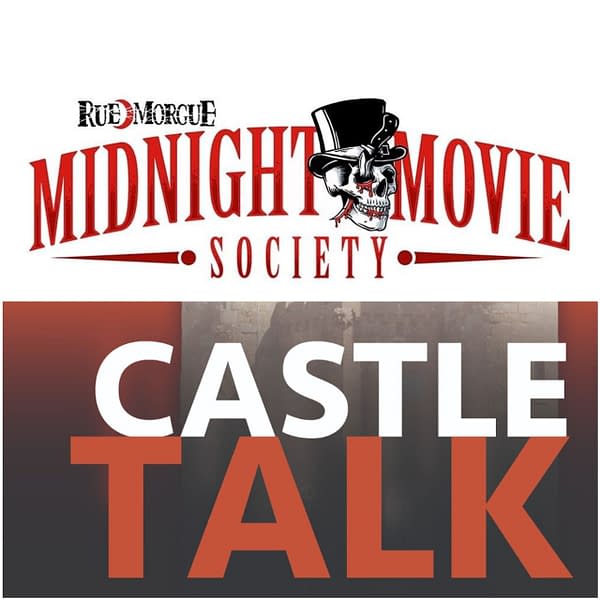 To program the service, which is available on devices like AppleTV and Roku, Gober says she turns to her training arranging for live events in theaters. "Everything takes context," she says. The service carries material that runs the exploitation gamut from mid-seventies Jess Franco grunge (her assignment to the host was to watch Franco's Sadist of Notre Dame) to hyper-violent films like the American 80s Guinea Pig series. By way of example, Gober explained how the 1979 Sadist of Notre Dame was actually a heavy repurposing of material Franco had released in an earlier movie, the 1975 Exorcism. The kind of detective-work it takes to understand what one is seeing, Gober explains, is part of the experience.
Gober also explains that the Society intends to start doing more live events to take the place of horror conventions, which is where SVOD services have recently best reached out to fans.
Listen as we discuss context, horror, and bringing the extreme to the masses.
Listen here:
Listen on YouTube:
Jason Henderson is the host of the Castle of Horror and Castle Talk Podcasts, the editor of the Castle of Horror Anthology series, and the author of Quest for the Nautilus: Young Captain Nemo from Macmillan Children's Books. His new horror novel, under the pseudonym Peyton Douglas, The Book Man, debuts in June.
Enjoyed this article? Share it!