So About Warner Bros. Pictures DCEU Shared Universe Moving Forward…
Several questions have been raised about the future of Warner Bros. Pictures DCEU (DC Comics Extended Universe) slate of films based on DC Comics characters following the less-than-stellar critical reception of Justice League vs. the $1 billion-plus success of Aquaman.
There was, at one time, a plan to make a Man of Steel sequel, a Cyborg solo film, The Flash [no one can decide if this project is alive or dead currently], and of course, The Batman. We'll more than likely hear updates on these projects in the near future, or at least by San Diego Comic Con in July.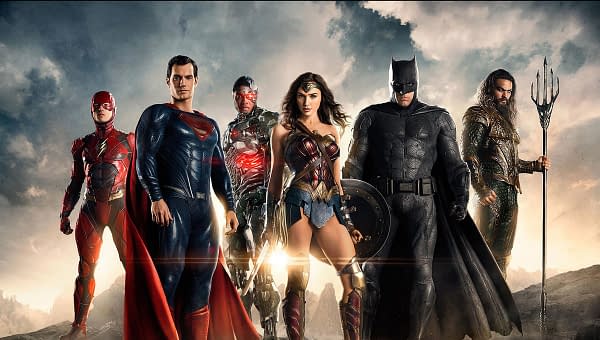 Warner Bros. Pictures Group Chairman Toby Emmerich has some thoughts on this subject, telling The Hollywood Reporter during an interview today that the company is "playing by the DC playbook":
"We all feel like we've turned a corner now. We're playing by the DC playbook, which is very different than the Marvel playbook. We are far less focused on a shared universe. We take it one movie at a time. Each movie is its own equation and own creative entity. If you had to say one thing about us, it's that it always has to be about the directors."
As to what the company has for goals in the next year, Emmerich responded:
They remain the same: to produce, market and distribute the most diverse slate we can and not play the Disney-Fox game. Disney-Fox will clearly remain the No. 1 studio. We're highly focused on DC, on ramping up animation and on movies that contribute to the social conversation. We have a footprint in horror, and we don't believe comedies are dead. We want to continue hitting all those genre buckets as well as nurture and birth new franchises.
Next up on the schedule is Wonder Woman sequel film Wonder Woman 1984, which sees the return of Gal Gadot in the lead, and Patty Jenkins in the director's chair slated for release on June 5th 2020.