"Spider-Man" Star Tom Holland Key in Getting Disney-Sony Deal Done
Tom Holland is a man of many talents. Not only does he possess the athleticism and wit to portray Spider-Man for the Marvel Cinematic Universe, but he also was key for Disney and Sony reconciling to get their latest deal done. Six weeks after the negotiations went to a halt on August 20th that saw the webhead make his unceremonious exit from the MCU to the dismay of fans, Holland stepped into action, according to the Hollywood Reporter.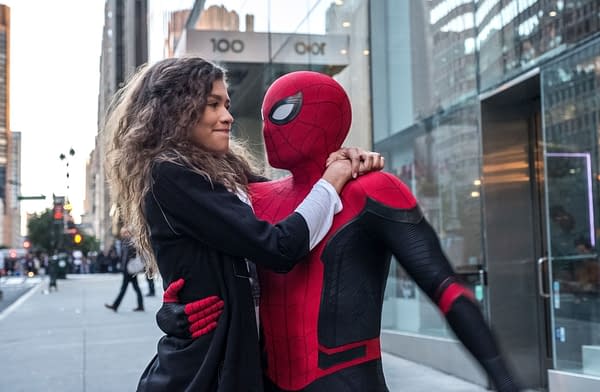 Holland made multiple appeals to Disney chair and CEO Bob Iger and Sony film chairman Tom Rothman to reach a resolution. The result announced on September 27th was for Marvel to produce a third Spider-Man film for Sony and for the character to make at least one more appearance in the MCU. Marvel films' Kevin Feige will run creative point for the third film even with his newfound duties for Star Wars. The deal sees Disney earning 25 percent of net gross on the third Spider-Man and chip in 25 percent of the budget.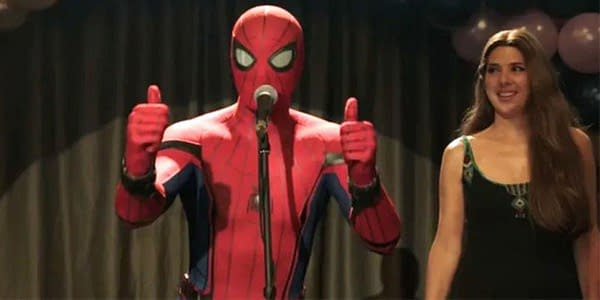 Holland Springs into Action
Following Holland's appearance at D23 Expo, he remained mum on the process while promoting the animated film Onward. He did take time to thank fans for their support and even quoted his mentor/surrogate father figure Tony Stark from Avengers: Endgame, "I love you 3000." Fans started the #SaveSpiderMan campaign on social media for the two companies to reconsider.
Holland used his clout from the future commitment to star in Sony's Uncharted, based on the popular game franchise of the same name, to get Rothman and Iger to return to the table despite Disney Studios co-chair Alan Horn severing negotiations. Disney's original proposal sought a 50-50 co-financing deal and later, changed to a 25-25 proposal, but Sony didn't counter for almost six months.
Holland showed both companies the outpouring of fan support, which convinced them to reach the new deal. Disney is getting more of the share in the future film compared to their original deal that saw them earning less than five percent of the gross for the first two Holland Spider-Man films. Feige commented on September 27th when the agreement was made.
"I am thrilled that Spidey's journey in the MCU will continue, and I and all of us at Marvel Studios are very excited that we get to keep working on it. Spider-Man is a powerful icon and hero whose story crosses all ages and audiences around the globe. He also happens to be the only hero with the superpower to cross cinematic universes, so as Sony continues to develop their own Spidey-verse you never know what surprises the future might hold."
The new deal allows Spider-Man to at least build to some closure should that daycome when he's no longer needed in MCU.