Spelling The Dream is a new documentary that takes a look at the recent 12 year run of champions of the Scripps National Spelling Bee, and the dominance of Indian-American children in the competition. From marathon studying sessions that start at extremely young ages to the high-pressure situation of being onstage at the competition, this looks like a fascinating story. This is not the first documentary on the National Spelling Bee, but it is one that takes a more interesting angle on the subject matter than any that has come before it. You can see the trailer for Spelling The Dream down below.
Spelling The Dream Looks Pretty Interesting
"An Indian-American competitor has won the prestigious Scripps National Spelling Bee for the past 12 years straight, making the trend one of the longest in sports history. "Spelling the Dream" chronicles the ups and downs of four Indian-American students as they compete to realize their dream of winning the iconic tournament. With fascinating perspectives from CNN's Dr. Sanjay Gupta and Fareed Zakaria, comedian Hari Kondabolu, ESPN's Kevin Negandhi, 1999 Scripps National Spelling Bee winner, Nupur Lala, and others, the film explores the reasons behind this incredible winning streak and what it means for the community."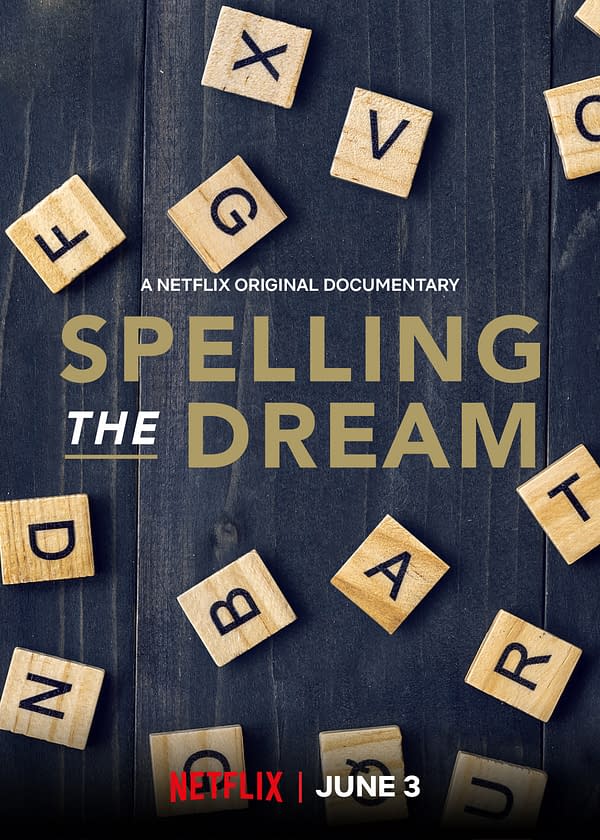 This looks like a wild watch. These kids are amazing, and to see how involved the families get with them and help them study only for it all to be over before they reach 18 is crazy. The drama involved watching them spell onstage at Scripps made my heart pound just from watching the trailer. That is the best part of a documentary is getting invested in something you usually wouldn't. That looks like the case here. Spelling The Dream debuts on Netflix June 3rd.
Enjoyed this article? Share it!