Anyone who has ever done something creative knows that there are times when you hit that block. The words aren't coming, you can't figure out the next note in the score, the colors just aren't popping the way you want them to — there are a million different versions of it. On the movie side it isn't any different, but things were a little more intense for Madeleine Sami and Jackie van Beek, who directed, wrote, and star in the new comedy The Breaker Upperers. Sami and van Beek sat down with Bleeding Cool at South by Southwest (SXSW) 2018, and we asked them how they got over any writer's block while working on the film.
Van Beek: Yeah I think that have a lot of moments like that, especially in the writing.

Sami: One of the great things about co-writing is that if one of us wasn't feeling it, the other one could take it away. Oftentimes one of us would have more of an idea for something and then just give it that burst of inspiration that it needed, or one of us would come up with an idea. You've got two brains kind of helping you get through the writer's block as opposed to just the one.

Van Beek: We had this lovely space that we were working in above a cafe, and there were two rooms up there, so often because of deadlines, Madeleine would sit in one room, I'd sit in the other room with the doors open and just write. And if one of us got stuck we'd just yell out, "Have you got an idea for this? Oh, thanks!"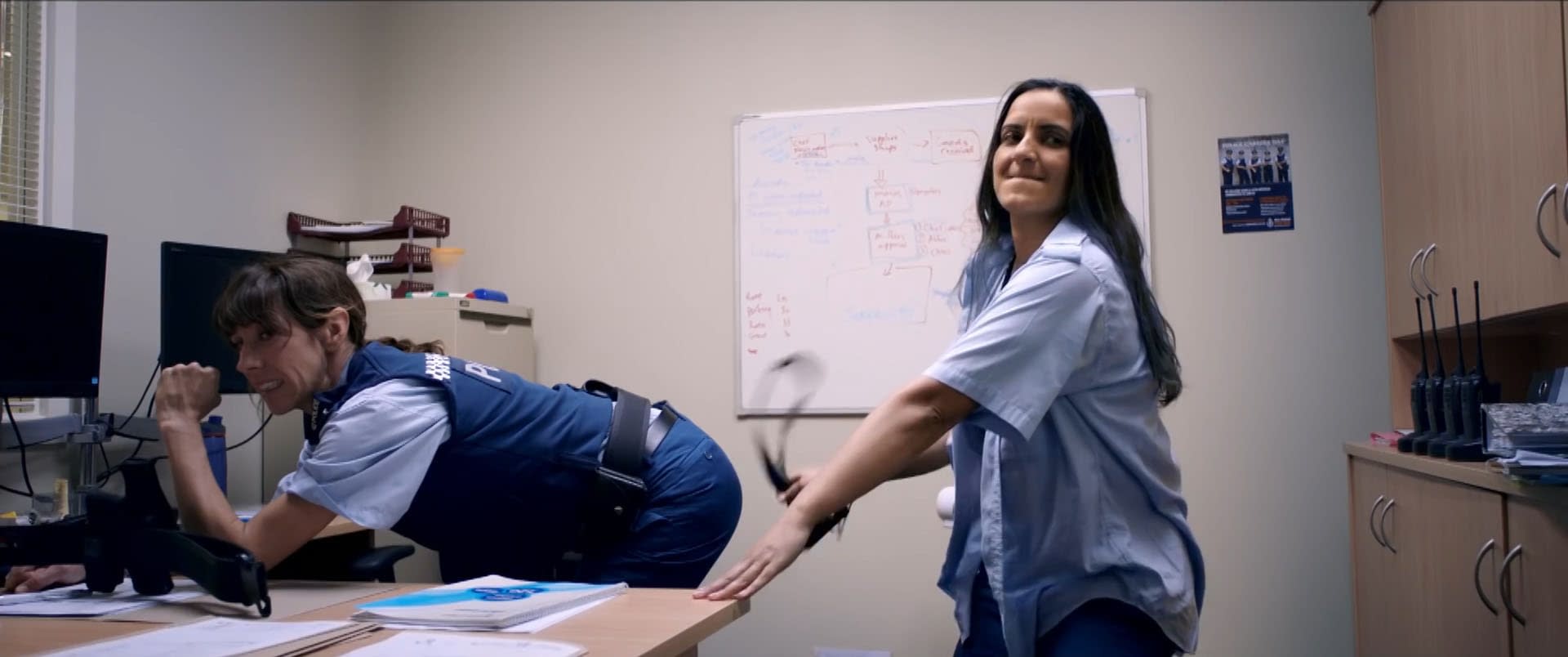 Much like other creatives they would give themselves little incentives to get work done in a timely matter. A reward system like this, even if it's just a small one, is a great way to keep yourself motivated when it comes to emotionally draining work.
Sami: Jackie would come over and hover in the door and just be like,"okay, if we can get this done in an hour, then I'm buying the first wine." Little treats to ourselves.

Van Beek: So we've got one hour of speed writing. But also to get through blocks like we did use a very collaborative process — we did read-throughs, we did workshops with actors, we were working with Piki Films, which have all their Piki writers. So it felt like we were really supported in the writing, so if we did hit a block, we could just to call it out.

Sami: Actually, because we were doing other stuff and it wasn't just all intensely this film, I feel like being able to go away and come back to something all the time meant that we didn't have too many times where we felt really stuck. Because we were always coming back to it with a bit of a fresh perspective, which is a good way where we can stop that horrible writer's block thing from happening. You feel you're in a hole; you need to get out of it. But again, collaborating really helps alleviate all that stuff, because you've just got someone else to bounce stuff off of all the time.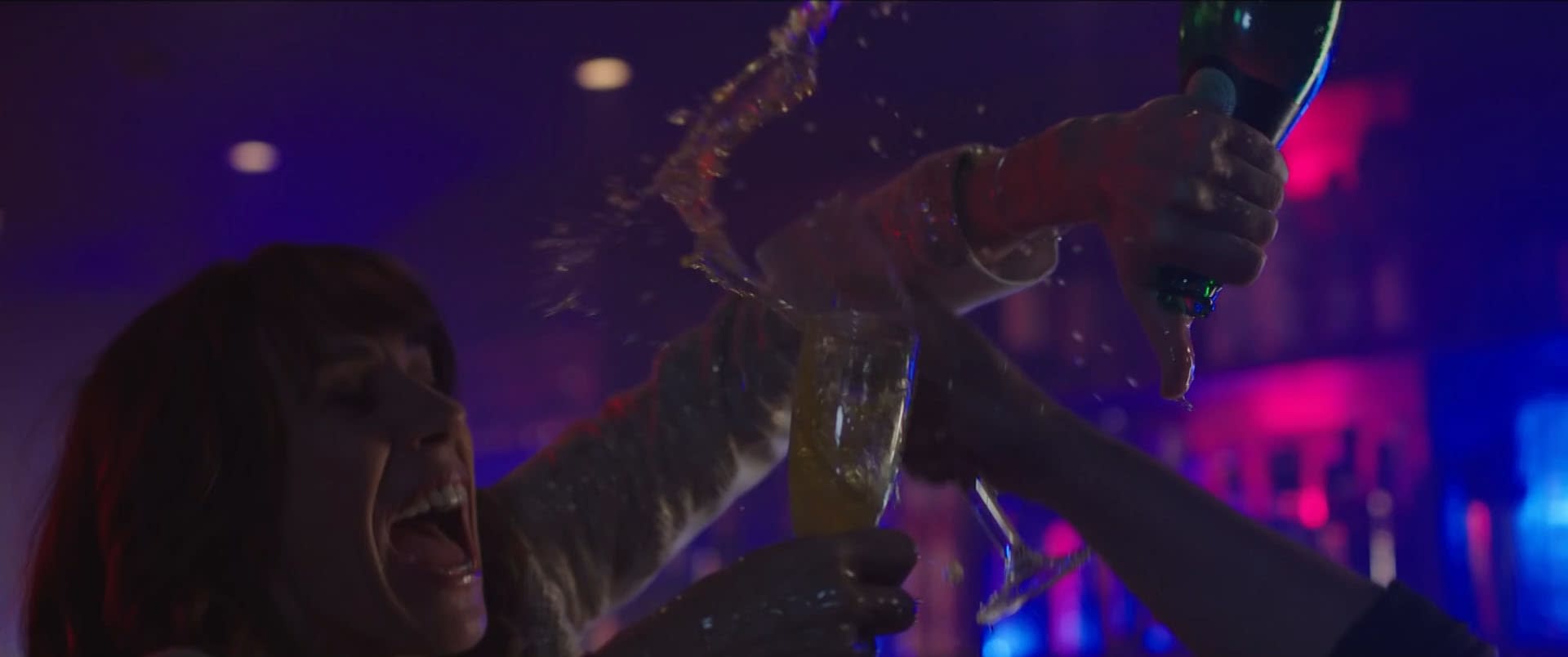 The Breaker Upperers got the backing of Piki Films and Taika Waititi jumped on to executive produce. That means a lot more now than it did a year ago, with the massive success of Thor: Ragnarok. It turns out van Beek and Sami have known Waititi for years because the New Zealand comedy scene is pretty close-knit.
Van Beek: Taika is part of Piki Films — it's a production company with Carthew Neil, who is one of our producers. And so after Madeline and I started writing the script, we pitched it Carthew. Carthew had a read, liked it, liked the idea, and invited it to become a Piki film. So we both have known Taika for 20 years as well and have worked on a variety of projects with him.

Sami: We had little parts in his movies and he directed the first season of my show that I made in New Zealand, Super City. We've always collaborated on his stuff as well in the same kind of way. I actually worked on Hunt for the Wilderpeople as a Piki project as well and the writing process of Hunt for the Wilderpeople. I was part of the Piki collective that helped shape the script for that. So yeah, we all kind of help each other out on each other's projects and work with each other as much as we can.

Van Beek: New Zealand is fairly small, so if you're going to do a comedy, everyone knows each other like a little family.
With a small close-knit community comes the added benefit of always working with people you're friends with. As these two demonstrate, you can tell when a cast and crew get along really well.
Sami: You know, there's a kind of small community of like-minded people in New Zealand. We all write on each other's projects–

Van Beek: Because we share the same sense of humor.

Sami: Yeah, we just try to cast our mates, pretty much.

Van Beek: Same vision.

Sami: We all just give each other work, which is great.
Enjoyed this article? Share it!