Posted in: Box Office, Horror, Movies | Tagged: terrifier, terrifier 2, Terrifier 3
---
Terrifier 2 Coming One Week Earlier Back To Theaters On November 1
Terrifier 2 will return to theaters on November 1st, one week earlier than we thought. It also will include surprises to Terrifier 3.
---
Terrifier 2 will be making audiences puke in the aisles again. The breakout horror hit from 2022 will return to theaters on November 1, with "special surprises" included in the screenings. This is a week earlier than previously announced. Our friends at Bloody Disgusting had the news, and these quotes from director Damien Leone: "This year has been unlike anything we could have imagined. To see all the love Terrifier 2 has received and the excitement this release has inspired from fans, new and old, is truly beyond words. As a thank you to them and the many people who worked tirelessly on this release, we want to bring it back to the big screen where it belongs. And more than that, while fans eagerly await the release of Terrifier 3 next year, we will be including some special surprises because a year is just too long to wait."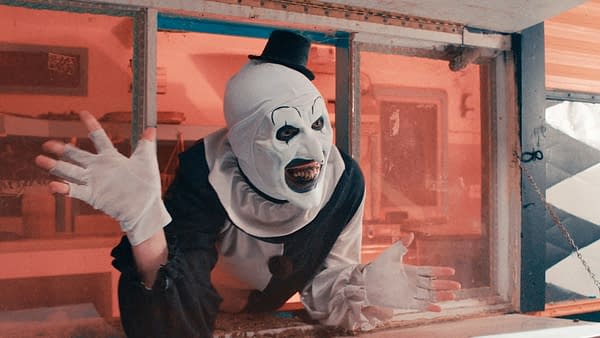 Terrifier 2 Screenings May Tease Terrifier 3
"The uncut, ultra-gory, indie slasher film Terrifier 2 from Writer/Director Damien Leone (All Hallows' Eve, Terrifier) welcomes back David Howard Thornton as the demonic killer, Art the Clown, and introduces Lauren LaVera as Sienna, who is being hailed as the next Final Girl. Also returning is Samantha Scaffidi, who reprises her role as Victoria Heyes, with horror icon Felissa Rose (Sleepaway Camp) and professional wrestler Chris Jericho also making appearances. Following his gruesome demise in the first film, a sinister presence has brought Art the Clown back to life to rein terror on the residents of Miles County in Terrifier 2. On Halloween night, he returns to the unassuming town and sets his sights on fresh prey: a teenage girl and her little brother, portrayed by LaVera and Elliott Fullam, respectively."
A neat surprise to be sure, these new screenings should be a great way to tease what is to come in Terrifier 3, which is going to go in front of cameras soon for release in 2024. This is a neat way to keep the film in people's minds as horror fans eagerly await Art The Clown's return.
---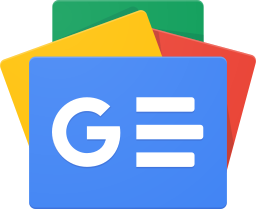 Stay up-to-date and support the site by following Bleeding Cool on Google News today!