That Tony, Steve "Do You Trust Me" Scene May NOT be in 'Avengers: Endgame'
We do appreciate when films and studios chose to cut trailers with footage that maybe we're not going to see in the resulting picture. Case in point, the most recent 1-minute trailer released for Avengers: Endgame that was released to coincide with ticket sales launching for the 22nd Marvel Studios live-action film.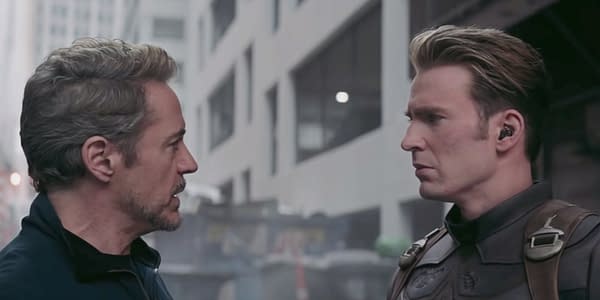 There is a particular scene in the short trailer which features Tony Stark aka Iron Man (Robert Downey Jr.) speaking with Steve Rogers aka Captain America (Chris Evans) with the distinct line of Tony asking, "Do you trust me?" and Steve responding with a "I do," before the pair join hands.
According to The Russo Brothers during a recent chat with FOX 5 News, that scene ISN'T IN THE DAMN MOVIE.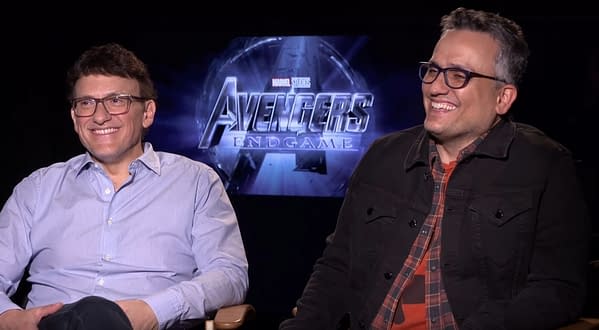 Joe Russo says: "That scene actually isn't in the movie. So you know we like to tell people we manipulate the trailers to obfuscate what happens in these films."
Interviewer Kevin McCarthy reacts about the same way we would, asking the brothers if they're joking. "Am I joking?" Joe responds, while Anthony smiles.
Anthony adds: "The relationship between Tony Stark and Steve Rogers is a relationship we've been following- [Joe starts to point out "See how he did that?" while making a "full circle" hand motion] for a long time, it's a very special story arc.
"Ehhhh maybe it IS in the movie," Joe finishes.
And THAT, ladies and gentlemen, is how you keep the endless junket exciting.
Avengers: Endgame hits theaters on April 26th 2019.