The Little Mermaid Director on Fans "Holding On" to Dated Details
The Little Mermaid director Rob Marshall is responding to fans who are hoping the film is going to be an exact replica of the beloved title.
---
Regardless of the divided reactions to Disney's upcoming film The Little Mermaid (though, apparently, Halle Bailey is the unanimous standout here), the upcoming release is looking to rake in more than $100 million during its opening weekend – because people are always fascinated to see how the studio adapts timeless animated titles.
Though, if you're expecting it to be entirely unique or all too similar, the director implies that it's not completely dedicated to either. What exactly does that mean?
The Little Mermaid Director on Changing Things Up
In a conversation with IndieWire, Rob Marshall, the director of the live-action adaptation of The Little Mermaid, talked about the need to reinvent certain aspects in order to accommodate present-day requirements. Marshall explains, "It's so funny how people hold onto things. They don't realize that this is a different genre. You have to make it work as a live-action [film] as if there were never an animated film. It's your chance to do things that work for the story. It's all about story. It's like taking a beautiful opera, a beautiful play and doing it again. You look at it through a new lens. It's not 1989; it's 2023, so what can we bring to it and still hold on to the most important things that really still work, but then kind of reimagine it?"
When recently discussing the exact opposite about how Marshall actually wanted to pull iconic moments from the franchise, he explained, "Well, you know, there are certain iconic moments – Listen, we're a fan of the original film, too, just like all the fans that love it, and so there are things that are sacred, I feel, just as important as a lyric or even a line of dialogue. There are things you hold on to, images that you hold on to, and we knew we needed to hold on to those. But at the same time, this is a completely different genre. You're in a live-action form; there's so much more opportunity to expand, to deepen, to actually infuse with true emotion, you have real people there, and so that was exciting."
It sounds like it hasn't been the easiest transition to figure out, right? The Little Mermaid will be available in theaters on May 26, so you can draw your own conclusions as soon as this weekend!
---
---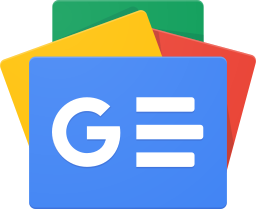 Stay up-to-date and support the site by following Bleeding Cool on Google News today!