The Matrix Resurrections Review: Trying To Make Lighting Strike Again
The Matrix Resurrections is another attempt to make the lightning of the original film strike again. While it is an admirable attempt, it might be time to accept that it just isn't possible to make something as impactful as The Matrix again.
Director: Lana Wachowski
Summary: Return to a world of two realities: one, everyday life; the other, what lies behind it. To find out if his reality is a construct, to truly know himself, Mr. Anderson will have to choose to follow the white rabbit once more.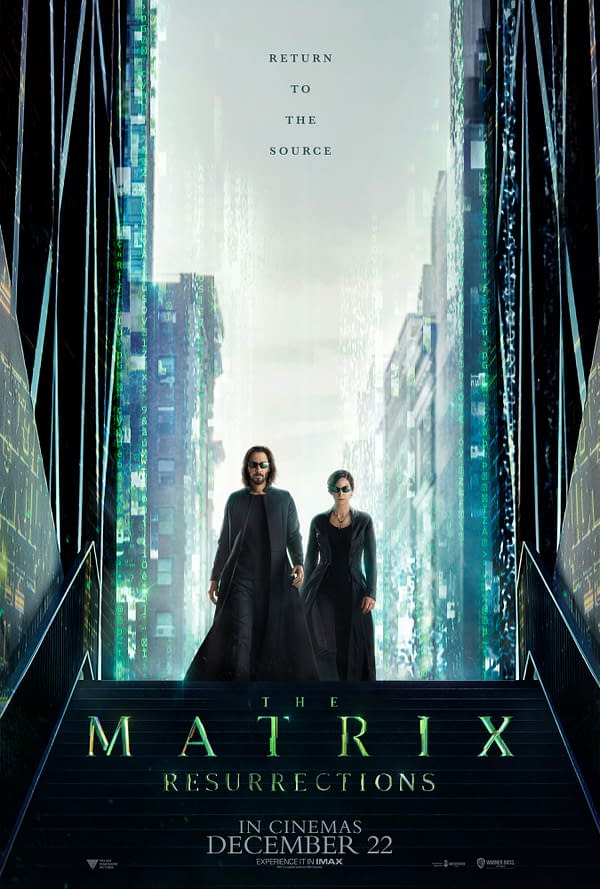 Warner Bros. has been trying to get another Matrix movie off of the ground for a couple of years now, and when it was announced, it was revealed that not only was Lana Wachowski returning but so was Keanu Reeves and Carrie-Anne Moss. The understanding seemed to be if the three of them were returning, then maybe they were returning for something special. Unfortunately, The Matrix Resurrections is not anything that special though it is clearly trying to be. The beginning of the movie is meta-focused as it takes shots at the idea of making another Matrix [it makes sense within the film] and even goes so far as to call out Warner Bros. for making it happen. They say that "it will happen regardless of our involvement," which feels like Wachowski flipping a middle finger to Warner Bros., who tried to make one of these movies happen without her or her sister.
However, for a movie that seems to be calling out the notion of cashing in on nostalgia and the original IP, the film spends a decent portion of its runtime doing exactly that. It happens even to the point that we are seeing entire sections of the original movies play out in front of us in the form of flashbacks and hallucinations. It may be that Wachowski is trying to use The Matrix Resurrections to make a commentary about how studios just rehash the same thing over and over again. If that's the case, it looks like some things might have gotten lost in translation. In an attempt to make commentary on repeating the same movie over and over again, Wachowski ends up just repeating segments of the same film over again. It causes a strange dissonance to the point where you're unsure if the movie is even aware of the juxtaposition.
That's the thing about allegory; sometimes, it's unclear how much of it is intentional and how of it isn't. People have written entire thesis papers about the themes within The Matrix, and it has become a coming-out narrative for an entire generation of queer kids. You can't force a piece of media to become life-changing. These sort of things just kind of happen, and most of the time, no one really intends it to. The Wachowski's didn't set out to redefine action movies, the way we think about reality, and inspire the fashion decisions of a generation of goth kids, but they did. Obviously, all creatives want to touch people through their art, but you can't force that connection to happen. There are moments within The Matrix Resurrections where it very much feels like they want that to happen again, but you can't force these things. You can stand on a hill in the middle of a thunderstorm holding a rod straight to the sky, and while all of the conditions might be right for lightning to strike, there is absolutely no guarantee that it will.
All of the pieces are here, but the lightning isn't striking again. However, they are getting pretty close. The subtext is interesting, and while it takes a little while to get going and for it to explain exactly what is going on, once it does, it is a lot of fun. However, that might be because they are trying to make this at least a little approachable for people who haven't watched the previous movies. If you haven't, it really isn't, which is a shame since a lot of people watched the second and third movie once and then never again. Granted, those movies had impossible standards that no film could ever live up to, but we digress.
That being said, the story is a bit all over the place. The world of The Matrix has always been pretty complicated, and the world of The Matrix Resurrections is no different. The first act of The Matrix Resurrections spends a long time setting up the world that Reeves is living in, and we see a lot of his day-to-day life. While that is important because we need to know exactly what he is choosing to leave behind when he takes the red pill again, it makes the movie drag. Then, by the time we get to the "real world," it's time for a long catch-up as to how things have been going since the end of the third movie, which really drags the middle of the film down. It's yet another blockbuster this year with an overly long first and second act that relies too much on set-up and exposition only to try and come out swinging in the third. The third act is pretty good, but nothing that even comes close to the fight scenes of the first movie or the chase scene from the second.
Reeves and Moss are absolutely the best at these roles, and it is a joy to see them together again. The movie even has some fun at the fact that neither of them looks like they have aged a day. There is a reason that these roles made the two of them famous, and while a lot of people weren't fond of the love story being the center of the original trilogy, it feels very natural here. There isn't anything more human than the concept of love and loving someone else, and that is what these two characters have done from the moment they met each other. That humanity has been central to the series from the moment go, and they have not lost it here. Their love for each other and the chemistry that Reeves and Moss still have is the reason this movie works at all.
The new cast of The Matrix Resurrections does a pretty good job too. Yahya Abdul-Mateen II does a very good job as a new "version" of Morpheus, and Jessica Henwick is a fun lead as Bugs [and I personally want every single outfit that she wore]. It's also fun to see Jonathan Groff take the character of Smith and do something completely different with it and not just a rip-off of Hugo Weaving. However, it's Neil Patrick Harris who steals every single scene he's in one; he's allowed to truly chew on the scenery to the full extent.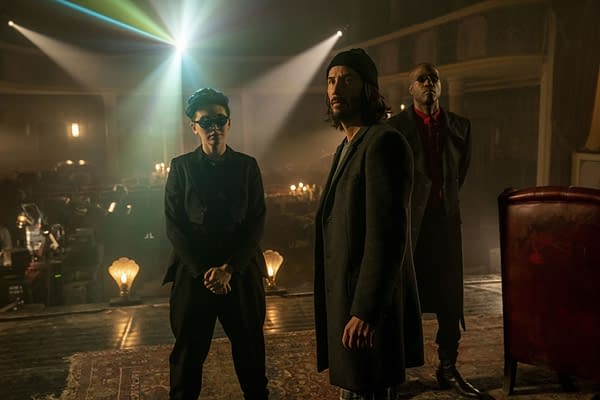 All of this sounds like a very negative review of The Matrix Resurrections, but the truth of the matter is the movie makes virtually no impact one way or another. It's fine, pretty good, serviceable, but not worth going out to risk getting the new COVID variant for, that's for sure. There are moments that really work, and when it's stunningly beautiful, it is stunning, but it's so clear that Warner Bros. wanted to make another genre-defining movie, and this just isn't that. There isn't anything to hate, and the things that you can like are enough to get you through a good first watch. However, there won't be any thesis papers written about this movie, and no one is going to cite The Matrix Resurrections as the redefining piece of media that Warner Bros. clearly wants it to be.
---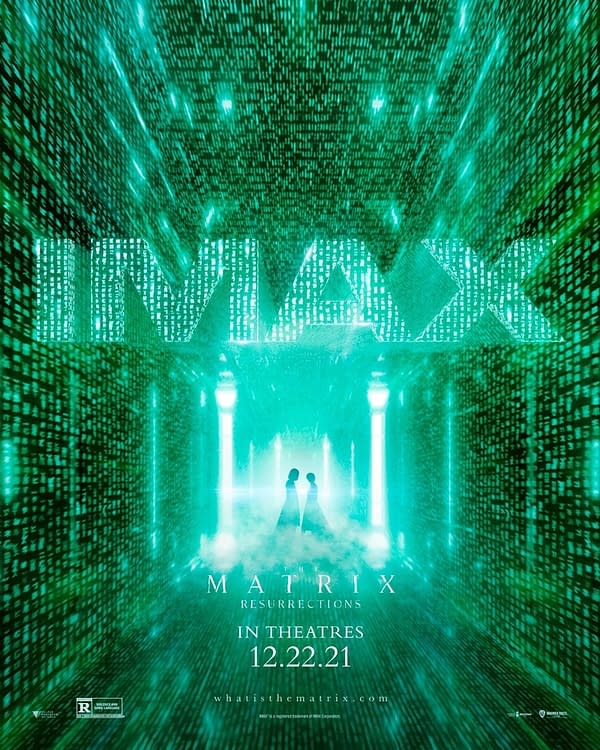 ---
The Matrix Resurrections is another attempt to make the lightning of the original film strike again. While it is an admirable attempt, it might be time to accept that it just isn't possible to make something as impactful as The Matrix again.