The Sea Beast Creator Chris Williams Announces Sequel, Netflix Deal
The SeaBe ast will be getting a sequel now that animator and creator Chris Williams has signed a production deal with Netflix. He will also create a new project and IP for the streamer.
---
The Sea Beast has been good for Netflix viewers, lovers of animation, and its creator Chris Williams. The animated feature film about a plucky girl who stows away to join a legendary hunter to find a mythical beast of the oceans was a hit with global audiences and critics. Williams, a 25-year veteran animator at Disney who won an Oscar for working on Big Hero 6 and a nomination for Moana, directed the hit, and Netflix has tapped him to make a sequel after signing him to an exclusive deal.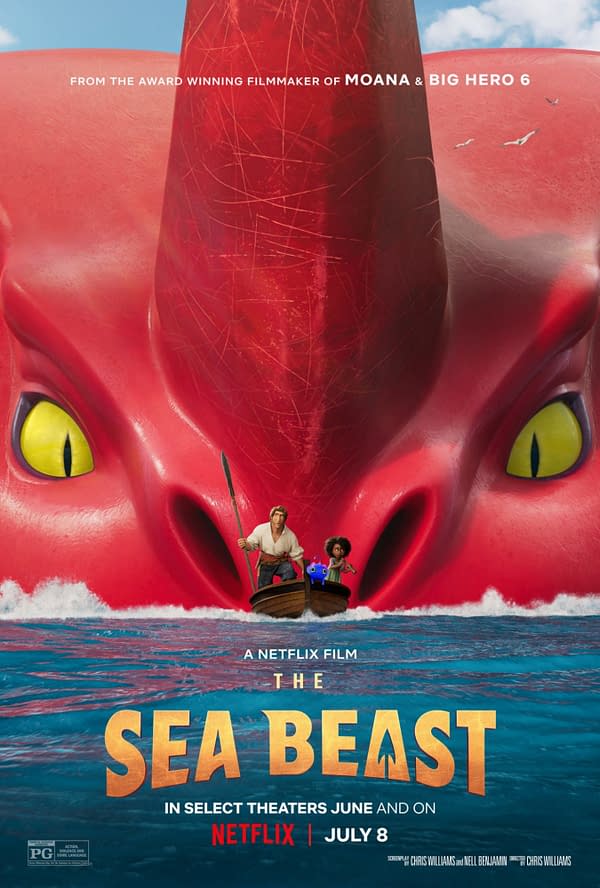 The Sea Beast was the second-longest Top 10 title for a Netflix film launched in 2022, spending seven weeks in the Global Weekly Top 10 Films list. It was in the Top 10 for 40 days or more (non-consecutive) in 30 countries. Even six months after its July 8th release, it remains popular amongst viewers. That qualifies as a hit for Netflix, prompting the streamer to offer Williams a production deal that includes a sequel and a new project. He signed an overall deal with Netflix late last year and is now at work on both projects. The Sea Beast sequel will bring back monster hunter Jacob Holland and his now-adopted daughter, Maisie Brumble. The other project is an original fantasy "in the tradition of The Lord of the Rings but with the attitude of The Princess Bride."
"We had just wrapped up on the Sea Beast, and we were in the post-production phase when we started talking about me continuing at Netflix and working on something else. They were cool about letting me know they wanted me to stay," Williams told the Hollywood Reporter. "I felt so supported throughout the making of Sea Beast, even though it was a massively ambitious movie. That represents a financial investment and risk, and they were always cool letting me making the movie I wanted to make. I always value people's opinions, and I will always listen to what anyone has to say. But they never forced my hand, and they never made me do anything other than let me do the movie I wanted to make. And I really appreciated that. And so I wanted to do it again."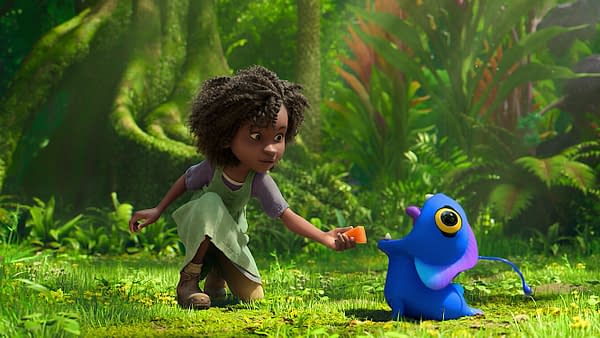 As for the new project, Williams said, "I pitched an original fantasy story. And it would be similar to Sea Beast in that I would create a completely cohesive world. Tonally, it would be between Lord of the Rings and Princess Bride. It's like Game of Thrones and Lord of the Rings, where you have a history that leads up to the point where the story begins, and it's a huge world with multiple events going on outside the story being told. But at the same time, I want to have fun with some of the conventions that Princess Bride did. It's not parody, and it's not making fun of it, but it has a perspective that is light and refreshing."
He also had thoughts about why he agreed to take the Netflix deal after agreeing to make a sequel to The Sea Beast, which he never planned on: "It's possible to be a runaway success on Netflix while being invisible in other circles, where others haven't even heard of the movie. And you can go, "Oh, that's a bummer; I wish more people knew it existed." But I counter-argue by saying, "Wait a minute, why did we make this? For people to see a billboard? Or for people to actually watch it and hopefully enjoy it?" And by that metric, which is ultimately the right way to think about it, I believe it's been a massive success. Which is why I'm happy to remain at Netflix and make more movies there."