The Six Important Moments From Gotham – Beasts Of Prey
*** This article contains spoilers for the latest episode of Gotham – Beasts of Prey *** Gotham returned to Fox last night with an episode called Beasts of Prey. The episode was a little different in that it moved slow and had five separate storylines going on. All of which paid off somewhat big at the end. Each of the main character's arcs moved forward. This makes doing my normal six moments format difficult. So here is a slightly modified version.
1) We start with a uniformed officer bringing a case to Jim Gordon. He tells Gordon that he admires what the detective is doing and that he wants to be part of cleaning up the GCPD with this case being his way to help. Gordon says he will look into it and pulls a very reluctant Harvey Bullock in as well as Edward Nygma. You can tell that Gordon thinks he's making progress… little does he know.
2) The case involves a missing girl who was found dead by the water. We get to see what happened to her as a way of introducing us to the serial killer The Ogre played by Milo Ventimiglia from Heroes. He is a good looking, rich guy who goes out and finds women, then takes them home and keeps them there as he tries to create the perfect life. If the women play along and do things right they get to live as his captive / girlfriend. But when they screw up, he kills them and looks for the next girl. There was a similar villain on NCIS in one of the early seasons, making this character seem less than interesting until the end.
3) Oswald Cobblepot has taken interest in a little dive bar and the owner doesn't want to sell, but is willing to think about it if the Penguin does her a favor… chasing off her granddaughters boyfriend. The bar seems inconsequential as he already has one, but Penguin is determined and does the favor. The girl returns home and the woman is willing to sell. At the end of the episode we finally find out why he wants this bar, it's where he plans to kill Sal Maroni. Its an odd, out of place set of scenes until you realize the significance of what Penguin is setting up. If he takes out Maroni, how long before he sets his sights on Carmine Falcone?
4) Fish Mooney wants off the Dollmaker's island and has a plan. We see as she works the whole thing out and is loyal to her friends to the end. She uses some of the thugs as a decoy and tries to make an escape using a helicopter, which she knows how to fly. But during the escape she is shot in the gut. That's where we leave off with her. We know from reports that Jada Pinkett-Smith is only signed on for one season… so maybe this is how we lose Fish.
5) Not forgetting the Bruce Wayne and Alfred Pennyworth story. Bruce lies to Gordon about who stabbed Alfred. When Alfred tries to go after Reggie Payne, his wounds reopen and he's back in bed. That leaves Bruce to find him with the aide of Selina Kyle. They find him in a "shooting gallery", a place where druggies go to get their fix. They threaten to destroy Reggie's stash if he doesn't tell who hired him. He gives the information, but when Selina drops his bag out the window, he threatens to tell his boss that Bruce knows. But Selina only dropped the bag on the ledge. When Reggie reaches out for it, Bruce wants to push him out the window but stops himself. Then Selina does it instead and Reggie plummets to his apparent death. Selina has now committed murder for Bruce. That one is not going to go away easy.
6) Thanks to Nygma's digging, Gordon and Bullock find out that the killer is the Ogre because of a missing piece of evidence. There is more to the killer than just his victims. Any cops that investigates the case, the Ogre goes after their family, killing their loved ones. He's GCPD's dirty little secret that no cop wants to mess with. They confront the cop that gave Jim the case and discover it was Commissioner Loeb who had him take it to Jim. Bullock begs Gordon to drop it, but of course he can't. Gordon confronts Loeb in the center of the police station, telling him that he will catch the Ogre and then he's going after Loeb.
So what seemed to be a slow episode ended with Gordon going after The Ogre and Loeb at the risk of those he cares about. Fish flying a helicopter while wounded. Bruce having just watched Selina kill Reggie. And The Penguin planning on killing Maroni. Who knows what can happen next week.
[youtube]https://youtu.be/sfSjMv2eADY[/youtube]
---
---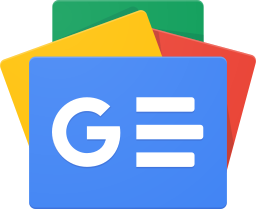 Stay up-to-date and support the site by following Bleeding Cool on Google News today!