Thor: Ragnarok Synopsis Spells Out How Much Hulk We Get
By Joe Glass Disney have released a new synopsis and behind-the-scenes image for upcoming Marvel Cinematic Universe entry, Thor: Ragnarok.
What is particularly interesting is the kind of story elements from the comics that it seems to be suggesting and hinting at, and also giving us a better idea of the amount of involvement that Mark Ruffalo's Bruce Banner/Hulk will have in the film, in all his green gladiatorial glory.
In Marvel Studios' Thor: Ragnarok, Thor is imprisoned on the other side of the universe without his mighty hammer and finds himself in a race against time to get back to Asgard to stop Ragnarok — the destruction of his homeworld and the end of Asgardian civilization — at the hands of an all-powerful new threat, the ruthless Hela. But first he must survive a deadly gladiatorial contest that pits him against his former ally and fellow Avenger — the Incredible Hulk!

Thor: Ragnarok is directed by Taika Waititi and returns Chris Hemsworth starring as Thor and Tom Hiddleston reprising his role as Loki. They are joined by Cate Blanchett, Idris Elba, Jeff Goldblum, Tessa Thompson and Karl Urban, with Mark Ruffalo and Anthony Hopkins.
Obviously, this tells us how the Planet Hulk storyline is getting adapted and put into Thor: Ragnarok. But what is interesting to see is the whole element of Thor being separated from Mjolnir again, and we aren't told exactly how: it brings to mind the current over-arcing plot in the comics of the Unworthy Thor, now going by Odinson, both in terms of what has occurred with the character since Original Sin and indeed, very reminiscent of current series, The Unworthy Thor.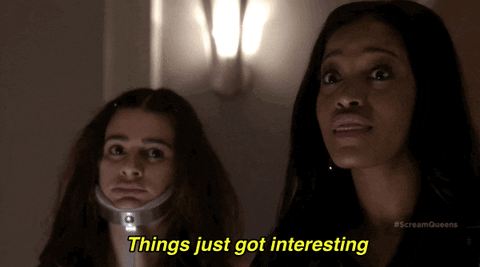 Whether these plotlines are ultimately adapted for the screen will remain to be seen. We also see that the film will take some liberties with Ragnarok itself, suggesting that the primary instigator of this is Hela, which would make sense with her being touted as the primary villain of the film.
Thor: Ragnarok sees release November 3, 2017 and is directed by Taika Waititi and stars Chris Hemsworth, Tom Hiddleston, Cate Blanchett, Idris Elba, Jeff Goldblum, Tessa Thompson, Mark Ruffalo and Karl Urban.