Three Billboards Outside Ebbing, Missouri Review: The Dark Comedy We Need Right Now
[rwp-review-recap id="0"]
There is a speech delivered about 20 minutes into Three Billboards Outside Ebbing, Missouri by Frances McDormand that perfectly encapsulates the tone and surprisingly funny nature of the film. A priest visits her home to try and persuade her to take down her damning billboards, and she gives maybe the most epic takedown of organized religion — specifically Catholicism — that I have ever heard. It is heartbreaking, funny, and cringe-inducing all at the same time. And that is a perfect way to describe the experience of watching this dark comedy from Martin McDonagh. This is some very tough subject matter — race relations, bigotry, sexual assault, death, poverty, and domestic abuse are all dealt with. To find the comedy in these situations is no easy task. The script is whip-smart and really lets the actors all sink their teeth into the material and do wonderful things with it. McDormand in particular is a force of nature. As the grieving mother who puts up the three billboards criticizing a sheriff (Woody Harrelson) and his police department for a lack of movement on finding her daughter's killer, she commands your attention whenever she is on screen. This may be her defining performance, and as great as she always is, she hasn't been this affecting since Fargo.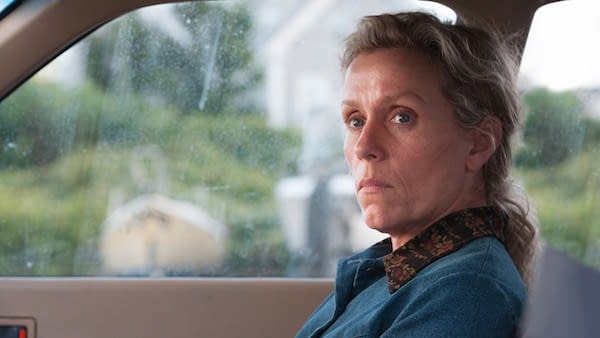 As impressive as her performance is in this film, she is matched in intensity by Sam Rockwell. His bigoted and violent deputy Jason Dixon never fully reaches redemption for me by the end, but that he comes even close is a testament to his talent as an actor. Both he and McDormand are locks for awards this season. Harrelson, Peter Dinklage, John Hawkes, and Abbie Cornish all turn in solid performances, as well. This is an actors' film, and nobody disappoints.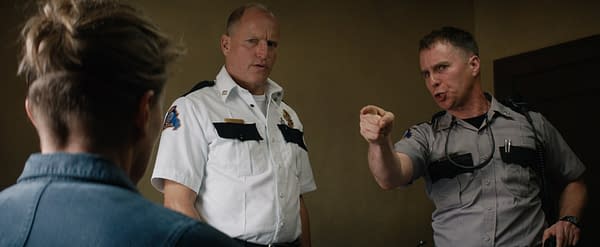 I am being intentionally vague on quite a bit of the plot here. While the premise is simple, the layers and way it is presented add so much to the proceedings that I really feel they need to be as much of a surprise for you as they were for me. I could not believe how hard I was laughing along with such touchy subjects, but I found it refreshing. That's not to say the film shies away from the darker aspects of its subject matter; there are some really tough scenes to get through. One continuous tracking shot has stuck with me from since my showing. It is incredibly violent and masterfully done.
All in all, Three Billboards may be the film of the year. My only complaint was when it was over, I realized that the film is closer to reality than one would hope. And like the characters in the final shot of the film, we have to accept it.
[rwp-review-ratings id="0"]
[rwp-review-form id="0"]