Posted in: Film Festival, Movies, Recent Updates, Review, TV, YouTube | Tagged: Alysia Reiner, billy crystal, bleeding cool, chevy chase, CNN Films, cobie smulders, comedian, comedy, derek waters, documentary, films, gene wilder, gilbert gottfried, gilda radner, humor, Jennifer Westfeldt, Justin Bartha, keegan-michael key, Laraine Newman, laughter, Lisa D'Apolito, Love Gilda, movies, Paul Shaffer, ray liotta, Review, Richard Kind, saturday night live, snl, television, tina fey, tribeca, Tribeca Film Festival, tv
---
[Tribeca 2018] 'Love, Gilda' Review: A Touching Tribute to a Prime-Time Talent
Though the Tribeca Film Festival is known for (obviously) being a film festival, the 2018 edition opened with a touching documentary on an influential female comedian best known for her ground-breaking work on the small screen. Director/producer Lisa D'Apolito's Love, Gilda premiered at the Beacon Theater as the kick-off to the popular film festival, spotlighting the life of Emmy and Grammy award-winning Saturday Night Live comedian Gilda Radner.
Presented by CNN Films, the documentary uses audiotapes, rare home movies, diary entries, and interviews with her friends and those inspired by her to give fans a deeper understanding and appreciation for the long-lasting influence she had on the entertainment industry. When Radner was diagnosed with ovarian cancer, she went public about her illness: opening herself up so that her journey could serve as a symbol to others. Many followed her painful journey, and the nation felt like they'd lost a close friend — a little sister — when she died in 1989.
Bleeding Cool was able to attend a screening of Love, Gilda, and here are our thoughts on whether the project does justice to the life and memory of the iconic comedian:

Here's what fellow Saturday Night Live castmate Laraine Newman had to say during the red carpet arrivals:
Here's a look at the original Love, Gilda video that was part of the project's IndieGoGo fundraising project, followed by an overview of the documentary:
https://youtu.be/BcHYRrUI7w8
Love, Gilda – The Eternal Spirit of Gilda Radner Documentary: In her own words, comedienne Gilda Radner looks back and reflects on her life and career. Weaving together recently discovered audiotapes, interviews with her friends, rare home movies and diaries read by modern day comediennes inspired by Gilda (Melissa McCarthy, Amy Poehler, Maya Rudolph, Bill Hader and Cecily Strong), Love, Gilda offers a unique window into the honest and whimsical world of a beloved performer whose greatest role was sharing her story.

Love, Gilda was directed and produced by D'Apolito, produced by Bronwyn Berry, Meryl Goldsmith, and James Tumminia; and executive produced by Alan Zweibel and Robin Zweibel.
Here's a look at director/producer D'Apolito's work:
Lisa D'Apolito is a documentary and commercial director raised in Greenwich Village, NYC. She started out as an actress in theater, television and film–and had a part in "Goodfellas". Lisa went on to producing, making her way to SVP/EP of Production for FCB, an advertising agency where she managed the production department and directed the high profile projects, including award-winning branded content. In 2013, she launched her commercial production company, 3 Faces Films. Her pro bono clients include Planned Parenthood, Greenwich Village Youth Center and Gilda's Club (where she fell in love with the spirit of Gilda). Her short narrative film "The Gynotician" starring Amber Tamblyn & David Cross won several film festival awards. LOVE, GILDA was selected to attend the Deal Maker Program at Hotdocs, IFP Spotlight on Documentaries, CID Kopkind Retreat, IFP speed pitch, Sebastopol peer pitch, the Illuminate accelerator lab in Sedona, the Big Sky Pitch and won an A&E Cine Pitch.
---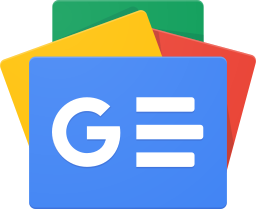 Stay up-to-date and support the site by following Bleeding Cool on Google News today!