The Halloween themed Trick 'r Treat has earned itself a cult following over the years and many have hoped that the franchise could receive a chance to return once again. After the possibility being brought up by director Michael Dougherty, there hadn't been any official word until he recently spoke up about the project and what's keeping us from a Trick 'r Treat 2.
Previously, Dougherty had stated that there was a chance at the film coming after Godzilla: King of the Monsters, and while that is technically still a possibility, he now seems to be on the fence. Dougherty tells Comic Book Movie:
"Listen, I'm intrigued by the idea and it's completely up to Legendary. It's been a few years since we initially talked about it and there's been a regime change since then. They still have the property and they love it and there's still a long line of merchandise and a continuing line of comic books based on the film but the ball is in their court. The moment they say they're interested and ready to go, we'll see if the stars align. At the same time, I think there's something to be said about not sequelising it. In a business that is obsessed with franchising and spinoffs and prequels and sequels, maybe there's something to be said about just leaving it alone."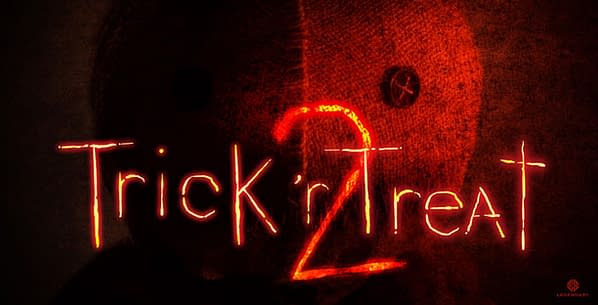 Trick 'r Treat was a unique concept, bringing several small chapters of different events one Halloween night together in unexpected ways. Each gives a different spook-filled short but connects through one neighborhood with a particularly ghoulish film for any and all sub-genre lovers. Lead by the adorable pumpkin-headed creature Sam, the franchise is now a Halloween staple after 12 years since its direct-to-DVD release.
Trick 'r Treat may not be your blockbuster horror film, but with an impressive 86% on Rotten Tomatoes and fans still discovering the film years later, there is still a niche audience that would appreciate more Sam from Dougherty. Something that makes a potential concept for the film interesting is the idea of picking up with an entirely new street, over a decade later and unleashing horrific events that expand the mythology of the expansive world.
Whether the director is behind the massive Godzilla: King of the Monsters or indie-esque Trick 'r Treat, his visions are surely worth investing in — so how about officially greenlighting this sequel Legendary?
Enjoyed this article? Share it!