Posted in: Audio Dramas, Movies, Sony, TV | Tagged: brad pitt, leonardo dicaprio, once upon a time in hollywood, quentin tarantino, Rick Dalton, walter hill
---
Video Archive Podcast "Tribute" to Rick Dalton is a New Tarantino Work
This week, Quentin Tarantino and Roger Avary's Video Archives podcast covers the career of the late Rick Dalton, and in the process creates a new original Tarantino story, his first produced Science Fiction alternate universe story.
---
Last week, Quentin Tarantino and Roger Avary announced via their Video Archives podcast Twitter that long-time Hollywood actor Rick Dalton had passed away, and they would be devoting this week's episode to a discussion about Dalton's career. Then they did it for real. This is a fun put-on because Rick Dalton is a fictional character played by Leonardo DiCaprio in Tarantino's previous movie, Once Upon a Time in Hollywood. What no one has pointed out is that this is a new original piece of fiction from Quentin Tarantino. It just happened to be a podcast drama. A very meta podcast drama.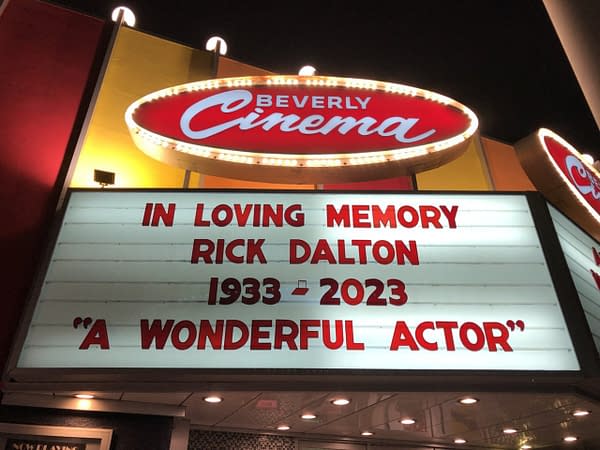 In the podcast, Tarantino and Avary play it all for real, treating Dalton as a real person who existed and talking about his career in movies that were never made in real life. They spent an hour and a half talking about Dalton's career, which is only Part One. Part Two is next week. They talk about Dalton as if this was another podcast episode where they talk about real movies. Rick Dalton never made the A-list. He starred in B-movies and genre thrillers that would have been released on VHS in the 1970s and 1980s that everyone might have rented to pass slow, boring evenings that end up forming a major part of a kid's cultural DNA before the internet and streaming came along.
Quentin Tarantino's Movie History SciFi Meta Comedy
We wrote before about how Quentin Tarantino made Once Upon a Time in Hollywood as a kind of Magick spell to create an alternate universe that saves Sharon Tate and the Sixties. This podcast is an extension of that meta-narrative. Tarantino and Avary are playing the alternate universe versions of themselves, utterly identical to this universe's versions, only they grew up watching Rick Dalton's movies. They even weave Dalton into their real lives. Avary talks about his real-life incarceration in 2009, where he discovered that the prison's supplies, from the mattresses to the toothbrushes to the convicts' uniforms, were all manufactured by "Rick Dalton Co." You can't fake Tarantino's surprise and hysterical laughter at that "revelation" before the two of them "figure out" that Dalton's business manager must have invested his money in such a company to earn him passive income. They talk about Dalton's B-movie cult movie franchise "The Fireman," an ultraviolent action thriller that was directed by Dalton's stunt double and right-hand man Cliff Booth, who Brad Pitt played in the movie. They talk about Dalton's four-picture deal from Cannon in the 1980s, how Walter Hill nearly directed "The Fireman 2," and how Dalton was passed over for a role in John Carpenter's The Thing. It's an alternate history of Cinema that Tarantino and Avary have inserted themselves into.
Part Two of the Podcast next week will probably cover the later years of Dalton's career up to his death. Tarantino has said he was interested in Science Fiction but might only be able to do a time travel story. The career of Rick Dalton on his podcast is his finally producing that – an alternate universe SciFi story.
---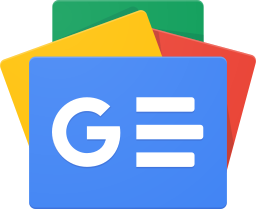 Stay up-to-date and support the site by following Bleeding Cool on Google News today!