Weekend Box Office: 'Frozen 2' Rules Thanksgiving, While 'Knives Out' Shines
Frozen 2 was yet again number one at the weekend box office, setting a new Thanksgiving weekend record with $123.7 million from Wednesday-Sunday. That beats the old record of $109.9 million grossed in 2013 by The Hunger Games: Catching Fire. It also outgrosses the original Frozen from the same time frame. That first film grossed $93.7 million over Thanksgiving, also in 2013. Over two weeks, Frozen 2 has grossed an impressive $287.6 million domestically and $738.6 million globally. It will cross $1 billion in the next week or so.
The biggest and best surprise of the week was Knives Out. The Rian Johnson directed murder mystery snagged $41.7 million Wednesday-Sunday. It also took in $28.3 million overseas, bringing its global total to $70 million. Not bad for a live-action, made-for-adults film these days. Mid-range pics like this always feel like they are facing an uphill battle, but when you get a strong cast and excellent creative team, magic can still happen. On a budget of $40 million, this one is going to be a huge hit and win for MRC.
Opening in fifth place and over-performing as well is the drama Queen & Slim. The film scored $15.8 million over the holiday 5-day. Getting great word of mouth and an "A-" CinemaScore means that this one will also more than likely enjoy a nice few weeks at the box office.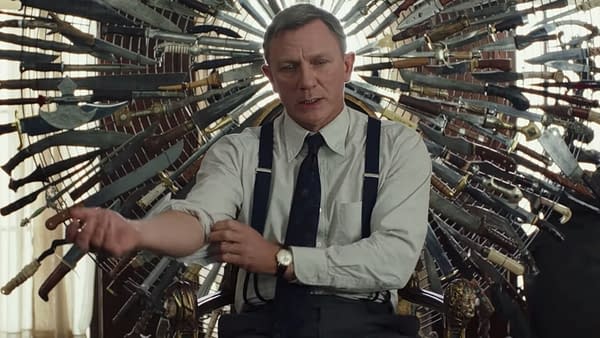 The Top 10 Grossing Films For Thanksgiving 5-Day
Next weekend Frozen 2 has little competition again, with Playmobil: The Movie being the big release. In two weeks, the onslaught begins with Jumanji: The Next Level, Black Christmas, Bombshell, and Richard Jewell all opening. On the 20th, CATS, and some film called Star Wars: The Rise of Skywalker open.