The Saw franchise has made a reputation for itself as a gory, torturous series of films. Each chapter of Saw introduced an assortment of devices and or obstacles that unwilling participants would have to overcome in order to leave with a new chance at life. Some of the films were examples of memorable horror, while others felt much more gratuitous and aiming for shock value — but there certainly weren't any real elements of comedy in the franchise.
Chris Rock is one of the creatives behind the next installment of the Saw films, and the actor/comedian shared his thoughts on merging comedy and horror for the upcoming movie to IGN. Rock tells the site:
"A lot of times I go to a movie or I watch a TV show and I go, 'Wow, you know, two jokes would have made a big difference in that. I love Saw, but I was like 'Wow, it has almost no humor at all.' So, it seemed like a good place…good fertile ground…By the way, the new Saw, I've seen like a rough cut. It's still Saw…it's bloody, it's gory, but there's like a sprinkling of humor here and there. We're not revamping it, it's not Scary Movie, it's Saw."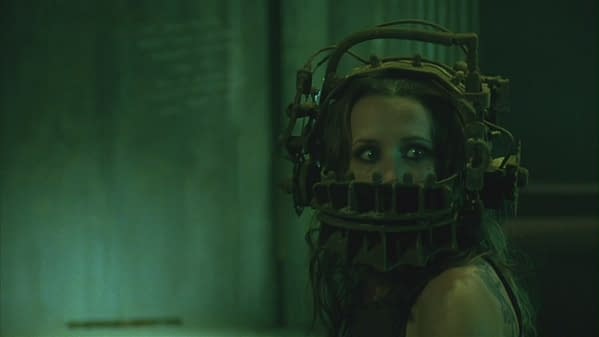 Comedy in horror isn't a new concept, with films such as Scream, Get Out or even Chucky embracing the strengths of humor to disarm viewers when they least expect it. The idea could give the Saw series a little more depth as opposed to surface-level horror — but some might also be concerned that the combination of gore and comedy ends up ditching genuine scares as a whole.
We don't currently know too much about the film other than the fact that Rock will be playing a detective following a series of murders, and that idea seems to maintain the premise of several prior films. It'll be interesting to see if this new version can deliver an elevated version of the franchise or if this will be yet another standard Saw adaptation.
Saw will arrive in theatres on May 15, 2020.
Enjoyed this article? Share it!