A Major WWE Superstar Could Return On Tomorrow's Monday Night Raw
Tomorrow night's episode of Monday Night Raw could mark a major return for a long-absent WWE Superstar. If you don't want to know who it is, why did you click on this article? Are you just looking for a reason to complain? Look, we're gonna put this stop sign here, and if you scroll past it, that's your bad, okay? Alright, so the superstar rumored to return on Raw tomorrow night is none other than Paige! Paige has been absent from WWE since an injury in 2016, and has spent most of her time off traveling the world with fiancee Alberto El Patron (formerly Alberto Del Rio), providing eager fans with regular updates via snapchat videos where El Patron derided Paige's employer, WWE, and threatened to fight her "small-d***ed, big-nosed boss," Triple H. Oh, and there were the domestic violence allegations levied by Paige's family in the wake of a public airport altercation between the company that got the Orlando police and TMZ involved. But as of last week, that storybook romance appears to be over.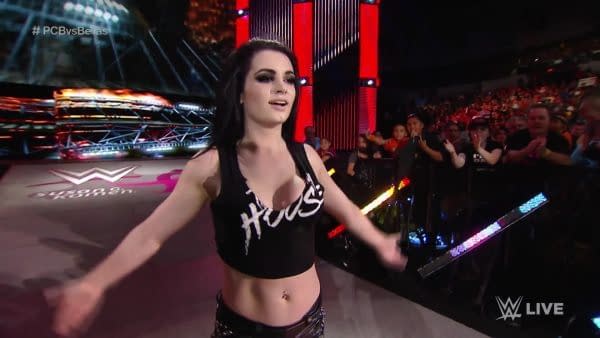 Paige has been getting ready for her return for a few months, and with Alberto El Patron out of the picture, the time is ripe. According to dirt sheet rumors from sites like PWInsider (behind their paywall), the newly single Paige could end up being added to the Raw Women's Survivor Series team. And that's all well and good — we'll be glad to see Paige return to the WWE ring. But more importantly, when will she be back on Total Divas, WWE's all-around best wrestling show?!