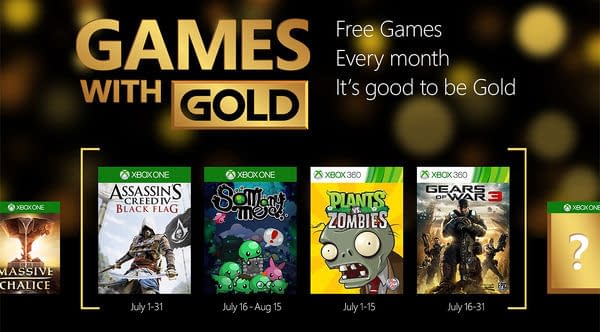 This whole free game initiative taken up by Xbox and PlayStation each month is pretty great. As the months go on, you can assemble a pretty wicked library for absolutely nothing.
On the Xbox side of things, their efforts are about to double on the Xbox One. They announced today that each month, they will be offering two games per platform, where as previously only one title was offered on the One. This promotion will start in July with Assassin's Creed: Black Flag and So Many Me will hang around until August 15th.
On the Xbox 360, Plants vs. Zombies will be available 1st-15th and Gears of War 3 16th-31st.
Out of those, Assassin's Creed and Gears of War are well worth playing. Once the calendar rings July, make sure you have at them.
Enjoyed this article? Share it!