Posted in: Movies | Tagged: amc, chris hardwick, entertainment, film, greg nicotero, Scott Gimple, television, The Walking Dead
---
"Yeah, It's Really Messed Up." – Coverage Of NYCC The Walking Dead Panel
By Amanda Gurall "Yeah, it's real messed up." – Chris Hardwick on the first episode of season 5.
We got to see the first few minutes of tomorrow night's episode and it was bleak, violent and exciting. Chris Hardwick returned as moderator for the all star panel here at NYCC which started with Scott Gimple, Greg Nicotero, Gale Ann Hurd and Robert Kirkman. This episode was directed by Nicotero who said that while last season was sedate this season is immediately intense and jumps to the horror of the situation. "Every emotion felt in the last four years is all in this first episode."
Way to freak out the crowd, Nicotero. When asked if we will see more of the character's pasts, producer Scott Gimple answered that we will definitely learn more about their back stories although more in the recent past, in some deep ways as well as playing with time a little. Would this season have more intertwining between the show and the comics? Creator Robert Kirkman said definitely (much to the crowd's pleasure) and this season pulls in big moments from the comics and while they still changed things up a bit we will be following them in a closer way.
On that note Director Greg Nicotero said that he keeps panels from the books in his working notebook while shooting. Chris Hardwick asked producer Gale Ann Hurd to sum this season up in a few words. She said , "kickass. Utterly relentless and totally heartbreaking."
The crowd definitely panicked a bit.
Fans of the show are so emotionally involved in these characters which are evolving more and more as we continue and their emotional response was just off the charts. Even more so when a large part of the cast joined the panel. Andrew Lincoln, Steven Yeun, Michael Cutlass, Melissa McBride, Chad Coleman, Sonequa Martin-Green, Norman Reedus and Danai Gurira entered to crowd mania.
They were all gracious with their time and thoughtful answers to fan questions. Danai Gurira mentioned how she loves Michonne's unapologetic strength and praised the fact that the show has this strength as a feature of all of the female characters.
Every actor talked about the hope their characters have to hold onto to survive, how much they love their work and the fans. Melissa McBride actually started crying when discussing this, I wonder if that means Carol is not long for their world?
Andrew Lincoln said that this season Rick has been a complete package and that he kind of regretted killing Shane, that Shane may have had the right approach. Then he smiled and said "I killed….SO many people."
Looks like the Ricktatorship is back.
---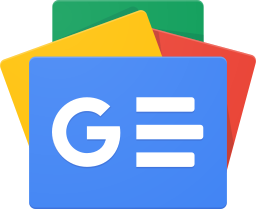 Stay up-to-date and support the site by following Bleeding Cool on Google News today!