Going to make this as spoilerless as possible. But in the credits to the final episode of this series of Sherlock, there was one name that stuck out in the end credits.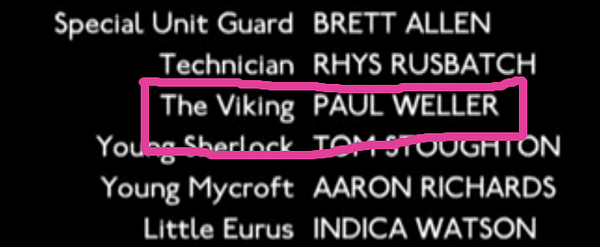 Paul Weller.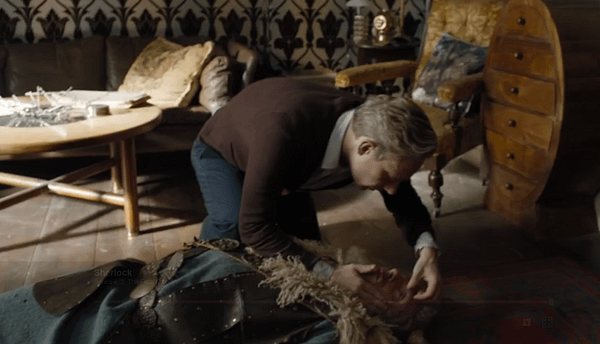 Especially as he appeared a little deceased for about three seconds.
But yes, it seems that was singer/songwriter Paul Weller,frontsman of The Jam and Style Council, dead on the floor, in the helmet.
He's the viking, he has to wear the helmet.
Martin Freeman is a mod fan of old, and has appeared in Weller's videos. Was this a reciprocal arrangement?
Enjoyed this article? Share it!