Dastarque: The Player Characters, Their Races, & Their Sins
Hello there, loyal readers, and fans of Dungeons & Dragons! Our tabletop writer has been busy with writing up the plot for their homebrew campaign, called "Dastarque," and, after quite a bit of deliberation, implementation, and play, the plot is ready to be discussed with you!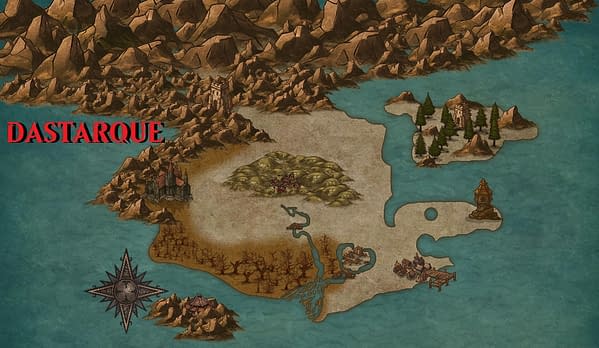 So, some simple character profiles for the players' characters, before we actually delve into any plot:
J.J.: J.J. is a Human Rogue from the central hub of Duskfield, except… …well, saying so is a little bit disingenuous. J.J. has been transformed into a Naga (Dastarque being what it is, we use the Yuan-Ti race to represent this) through magicks far beyond her own control. See, J.J.'s parents made a pact with some supernatural forces to make their offspring superior to themselves, in a final, covetous act. As such, J.J. started out human but eventually became a Naga-Human hybrid through this pact. How will this affect J.J. as her transformation proceeds? We will find out in due time.
Tódin: Tódin is a Vedalken Wizard from the Deepwater Delta. In the homebrew for Dastarque, this means Tódin is a frog-folk (note that the race as written was conceived prior to Guildmaster's Guide to Ravnica), due to the creator's thoughts on Vedalken in Magic: The Gathering. In any case, Tódin is a lustful and haughty Vedalken, and quite adept as scholar and archaeologist. Will the ambitious frog-folk gain untold powers or will this be his undoing?
Alsurivites: A Goliath War-Cleric from the cliffs of Blackcrag, Alsurivites the Vigilant is, in all honesty, anything but. Al, as he likes to go by, suffers from bouts of narcolepsy as a Goliath (and therefore afflicted by Sloth, as all races in Dastarque are afflicted by a curse surrounding a Deadly Sin), so "vigilance" is truly not his strong suit. Nevertheless, he is a strong and stoic warrior… as long as he's awake.
Bellwether: Bellwether is a traveling Skaven Monk (for those of you unfamiliar with Games Workshop and Warhammer and/or Age of Sigmar, Skaven are rat-folk). Originally from the cathedral bastion of Darkbog, his goal is to entertain and gain significant influence and celebrity notoriety along the Dastarquean peninsula. He, like all Skaven, is afflicted with Pride, and he will do almost anything to keep his own unbroken.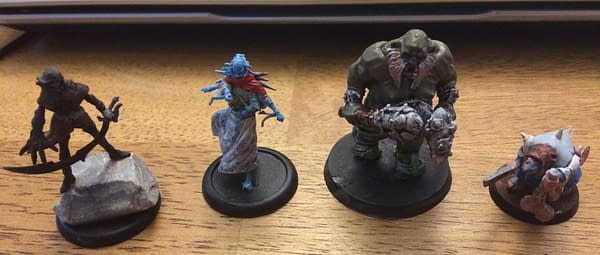 What do you think of these player profiles? Are they reasonable for an anti-hero campaign? Let us know what you think in the comments below!