Free League Publishing to Host a Kickstarter for Call of Cthulhu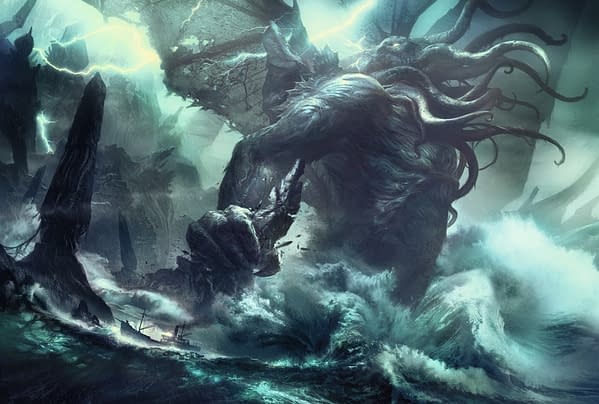 Free League Publishing is expanding their horizons a bit and taking on the iconic H.P. Lovecraft short story The Call of Cthulhu as their next Kickstarter project. The version of the story being Kickstarted is an illustrated edition of the short story with gorgeous art by François Baranger.
As for why you'd want to Kickstart the project? Well, here's the official teaser from Free League, and then a gallery of Baranger's art to convince you.
What has risen may sink, and what has sunk may rise…

An unspeakable horror, something beyond reality itself, is haunting humanity. In the shadows, those dwell who wish to spread madness and destruction. Are you one of those ready to awaken ancient powers in the the depth? Will you help to bring forth the end of the world?

The Call of Cthulhu is written by legendary horror author H.P. Lovecraft and illustrated by the acclaimed artist François Baranger. Lovecrafts feverish nightmares truly awaken in Barangers bold and visionary art. Brace yourself for the harrowing tale. The weakness of the human mind will soon be confronted by powers from beyond our world.

The stars are right. The end is near.
The Kickstarter isn't live just yet, but will go up on February 15th at 11am CET, so you'll want to keep an eye on the Free League website.