Metallica Releasing Six Classic Albums As Colored Vinyls At Walmart
Metallica are teaming up with Walmart to release exclusive colored vinyls of six of their albums. This will include the band's first five albums: Kill Em All, Ride The Lightning, Master of Puppets, …And Justice For All, and The Black Album. Only one record past that, Hardwired….To Self-Destruct will also be released. All six Metallica albums will sport a color that relates to the album somehow, like the electric blue version for Ride The Lightning. You can already preorder all six as a bundle or individually as well over at the Walmart store. They go on sale in stores on January 29th.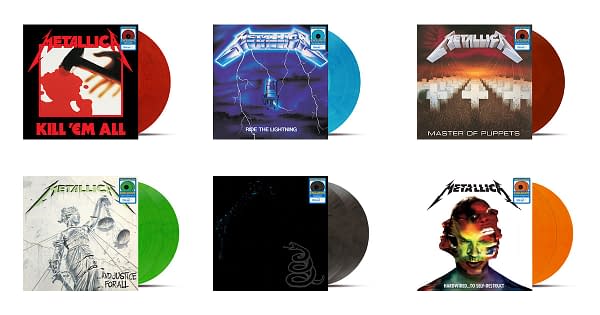 Metallica Colored Vinyl Is Pretty For Sure
"Walmart Exclusive – All 6 Metallica Vinyl Exclusive. Includes AND JUSTICE FOR ALL (REMASTERED) – VINYL. Remastered edition of… And Justice for All on 180-gram DYERS EVE GREEN colored vinyl Double LP. HARDWIRED… TO SELF-DESTRUCT – VINYL. Metallica's twelfth album on 180-gram Flame Orange colored vinyl Double LP. METALLICA (THE BLACK ALBUM) -VINYL. The top-selling album of the past 25 years! Featuring quot; Enter Sandman,quot; quot; Nothing Else Matters,quot; quot; The Unforgiven,quot; quot; Wherever I May Roam,quot; and quot; Sad But Truequot; on 140-gram SOME BLACKER MARBLED colored vinyl Double LP. KILL 'EM ALL – REMASTERED VINYL. Remastered edition of Kill 'Em All on 180-gram Jump In The Fire Engine Red-colored Vinyl. MASTER OF PUPPETS (REMASTERED) – VINYL. Remastered edition of Master of Puppets on 180-gram BATTERY BRICK colored vinyl. RIDE THE LIGHTNING (REMASTERED) VINYL. Remastered edition of Ride the Lightning on 180-gram ELECTRIC BLUE colored vinyl."
These are really cool, and I say that as someone who has paid good money for original pressings of a lot of these. 180-gram vinyl is great, and it will be nice to pull these out to listen to, so I don't have to put more mileage on my originals. Be sure to snag these while you can.
---
---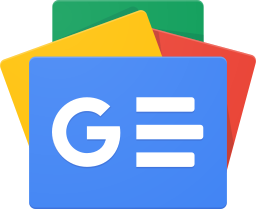 Stay up-to-date and support the site by following Bleeding Cool on Google News today!